MIAMI: Nearly 15 months after the disappearance of Malaysia Airlines flight MH370 the international aviation community is inching closer to defining and implementing standards to track aircraft on a global scale. During IATA's Annual General Meeting in Miami, a number of speakers have touched on safety and tracking. And, while in some ways the content is similar to the words spoken in 2014, this time around there is actual progress towards deliverable products and standards to help implementation – a significant and determined step forward for the industry.
IATA chief Tony Tyler, during his State of the Industry speech, highlighted the 15-minute position reporting standard that is being developed through the International Civil Aviation Organization (ICAO) as the first component of its Global Aeronautical Distress and Safety System. Member states have begun deliberations on this standard, and many are moving towards adoption. ICAO Council president Dr. Olumuyiwa Benard Aliu addressed the gathering in Florida, noting that the standard is not a specific technology but a set of policies and procedures which airlines and national aviation authorities have some flexibility in further specifying and implementing. Dr. Aliu also raised the point that such systems are now in testing, shifting away from the theoretical to reality. Malaysia Airlines is among the carriers testing tracking solutions.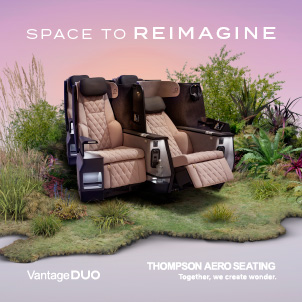 "On that front we are making progress in testing and procedures for flight monitoring, air traffic services, search & rescue as well as civil-military cooperation," said Dr. Aliu. The group expects the plan to be ratified, and fuller deployment will begin within a matter of months, not years. While this may seem a bit slow in the wake of a massive tragedy, it is a relatively rapid pace for the airline industry.
On the sidelines of the conference, SITA president – Americas region Paul Houghton talked about his company's role in the aircraft tracking space and some developments it has made to get systems and services operational for airlines. SITA OnAir's AIRCOM FlightTracker service aggregates multiple data sources while still protecting the airlines' interests in their proprietary data. Houghton suggested that the effort was based on hardware already flying on most aircraft and in use by most airlines (FlightTracker operates via Inmarsat and Iridium satellites as well as VHF), making deployment much faster and easier, as well as more affordable. He also cited SITA's history as a company dedicated to the aviation industry as a factor in both choosing to pursue the project and in how it has been implemented and priced.
"We have a responsibility when there is an obvious need like that [safety] to step up and we did … Even though it is a commercial product and airlines have to purchase it, one of the design goals was to leverage as much of the existing technology as possible so that the cost of that would be something surmountable for airlines implementing that solution. We're very cost-conscious in providing that service to the market," said Houghton.
Dr. Aliu also made note of the financial aspect of the industry's efforts, saying, "I want to reassure you today that I am very sensitive to the financial and operational burden that these flight tracking initiatives represent for you as operators. Nevertheless to resolve this complex issue … we all have to do our share in developing a balanced solution."
The cost of tracking aircraft is material, stressed Lufthansa CEO Carsten Spohr, who reportedly said the German carrier tracks aircraft every five minutes, but "we're spending too much money on it at this point".

Ultimately, said stakeholders, IATA/ICAO's 15-minute position reporting standard is one that will meet the needs of airlines and regulatory authorities, and in a manner which the industry can afford to implement.