A SpaceX Falcon 9 rocket this morning suffered an "anomaly" approximately two minutes into flight, resulting in a loss of the vehicle and its payload. The rocket was operating as a resupply mission for the ISS, carrying more than 4,000 lbs of gear into orbit. While many aspects of space-based exploration will be impacted by this failure, satellite operators' plans for supporting inflight high-speed Internet are going to suffer.
The industry has already seen significant setbacks based on several recent failures of the Proton rockets launched from Baikonur – a program that is still suspended following a failure just six weeks ago. For instance, Qatar Airways faces a delay in offering Inmarsat's Global Xpress (GX) Ka-band satellite-supported broadband connectivity on its Boeing 787s and Airbus A350 XWBs, as do other GX customers, due to the Proton delay.
Today's Falcon 9 failure will affect a number of communication satellite launches set for the program. It is also expected to impact the SpaceX Falcon Heavy program, which is still developing. Falcon Heavy is scheduled to carry the high-capacity ViaSat-2 satellite into orbit with a launch in mid-2016 (ViaSat-2 will support inflight Internet on transatlantic routes and elsewhere). The timing of ViaSat-2's launch will almost certainly slip to the right as part of the fallout from this failure.
Other vendors depending on the SpaceX program for launch include SES, ABS and Eutelsat. SES-9 was due to fly in a couple of months, adding Ku-band coverage over large chunks of South Asia and the islands spreading towards Australia.
Eutelsat has a late 2015 launch on the books for 117W B, a satellite planned to provide significant Ku-band coverage over the Americas.
That same launch is set to include a second satellite from ABS, providing Ku-band coverage over Russia, Africa, South Asia and the Middle East.
To be clear, the SES and Eutelsat satellites are focused on augmenting and replacing existing capacity currently available. The ABS and ViaSat satellites will add new coverage for those companies.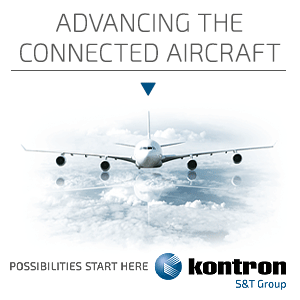 Beyond the challenges of delays for entry-into-service on these planned missions is the likely increase of insurance costs and even potentially future launch costs as capacity growth for launches will not expand at previously anticipated rates. And all of the providers recognize that additional Ku and Ka capacity is needed.
Global Eagle, Panasonic and ViaSat may not have maxed out their currently available systems but capacity demand is growing faster than supply right now, especially in certain geographic areas.
Gogo has also made it clear that it is betting on satellite coverage for its future success. Delays in getting Ku-band satellites into orbit are not a critical short-term issue for the company but Gogo, like everyone else, knows that existing broadbeam Ku capacity – and the pricing associated with it – is simply not enough for long-term success.