Seven years ago at a banking forum in Europe, a group of future-looking experts predicted that 20% of payments handled in Western countries by 2012 would be executed by mobile phones, fueled by the shift of e-commerce into the mobile marketplace.
Underestimating how complicated the mobile payments ecosystem would become, the futurists missed the mark by a few years and about 19 percentage points. By 2012, the actual rates of mobile payments were slightly more than 1% of all online payments in the U.S. and not much higher worldwide – and far below what the bankers had predicted. But they were right about the growing trend.
Fast forward to the present, when Apple's September 2014 roll-out of Apple Pay signaled a fundamental shift toward mobile payments. Apple's support of near-field communication (NFC) technologies linked all iPhone 6 owners with the ability to pay by using their phone at any retailer that accepts Apple Pay, which now joins Google Wallet, PayPal, MCS and dozens of other platforms in the mobile payments marketplace.
No one is certain when the exact day will arrive, but at some point in the future, mobile payments will be the prevailing method by which consumers purchase items and transact business.
Data indicates that 3% of all worldwide commerce will be mobile in 2017, and some industries and specific retailers are leading the way, including the rail sector in Europe – where a majority of some firms' transactions, including ticketing, boarding, payment and ancillary revenue, are now supported on mobile devices – and such companies as Starbucks, which claims that 15% of its payments are made on smartphones and other mobile devices.
But what will 2015 bring for mobile payments? What must happen between now and the day when mobile payments actually do replace wallets and plastic credit cards? And how will airlines pursue wider adoption of mobile payments on the ground and in the air? Following are some predictions about mobile payment trends in 2015 and beyond:
More Mobile, More Mobile: As mobile becomes more broadly known and adopted, the payment methods available to consumers – and payment methods they will demand – will undoubtedly increase and expand, putting the onus on businesses to support what consumers want in ways that are secure, hassle-free and convenient. Joining Apple Pay, Google Wallet, MCX and other big-name mobile payments players will be digital wallets, e-wallets, loyalty rewards as currency, even Bitcoins and other alternate payment methods. To make the process seamless, retailers and airlines will need to take control of the payments process, "shielding" themselves from the fragmentation and increased complexity of the payment eco-system through internal platforms that can easily manage, normalize and process various types of mobile payments regardless of device, vendor, type or data source. Instead of being managed by the growing mobile payments ecosystem, businesses need to own and manage it themselves. And however they approach that Herculean task, the customer experience from start-to-finish needs to be seamless, smooth and convenient – able to move and be completed easily from one avenue to the other, regardless of where the transaction began or where it ends.
Better fraud protection: As the mobile payments universe grows, so do opportunities for hacking and fraud, unfortunately, because smartphones are basically mini-computers that can be hacked. All banks, retailers, airlines and firms that provide and accept mobile payments will need beefed-up security measures as well, including tighter authentication measures and internal/external monitors to protect the mobile payments environment from fraud and hacks. Mobile payments systems must protect the value of the mobile currencies they hold and retain the trust of consumers who use them, both of which require businesses to treat mobile payments with the same levels of security provided to bank and investment. Ideally, the broader adoption of mobile payments will bring innovative new ways to handle authentication procedures that verify the legitimacy of a consumer's transaction. The industry goal should be the creation of authentication measures that are real-time, safe, seamless and supported from a single interface.
Mobile Payments and Airlines: A Stepping Stone To Enhanced Customer Service and Satisfaction Upgrades. Airlines have spent the past decade dealing with issues outside their control – security measures, government regulations, terrorist attacks, rising fuel prices, a worldwide economic depression. They focused instead on issues and cost-cutting measures they could control, including streamlined services, cutbacks, squeezing more passengers onto planes, providing fewer freebies and charging for services that used to be gratis. Airlines of the future will begin embracing mobile payments – because of their ease of use and rising consumer demand – as one way of rebuilding satisfaction levels among consumers and taking at least some of the hassle out of flying. The ability to use a smartphone to plan, book, pay for, board, upgrade, purchase pre -and in-flight ancillaries will be a major step toward a goal of higher customer satisfaction levels.
Airlines as New-Age Retailers, with Frequent Flyer Rewards as a New Currency: As they shift away from the cost-cutting moves of the previous decade, airlines will remained focus on revenue but in ways that force them to think less like transportation empires and more like retailers. They will try to use mobile platforms to sell more: in the airport, at the gate, in-flight, upon landing and in partnership with other retailers. They already own a built-in currency in the form of treasured frequent-flyer miles that loyalty program members earn and save. As the mobile payments environment finds firmer footing, airline loyalty rewards will become a utilitarian currency in the broader mobile marketplace as well, and airlines will find ways that allow passengers to earn miles by spending with non-airline retail partners – as United currently is doing with its MileagePlus X app. In such arrangements, the value of the loyalty points/rewards stays within the airline's ecosystem, making it easy for passengers – even infrequent travelers – to stay loyal to the brand because of their flexible options for earning/redeeming rewards.
Mobile payments aren't yet a commonplace way of doing business, but their time is coming. In order to make the transition as smooth as possible, businesses and airlines need to be planning, changing and updating their business strategies now to be ready for what lies ahead.
Related links:
Featured image credited to istock.com/ozgurdonmaz
About the author, Kristian Gjerding: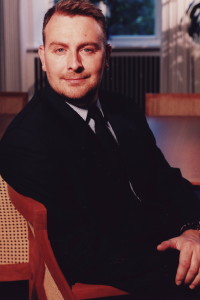 Kristian is a skilled mobile payment and commerce orchestration professional. He has a strong background in business critical technology as well as the mobile payments environment.
He currently serves as CEO of CellPoint Mobile, and advises global and regional transportation, financial services and retail clients on an onmi-channel strategy including wallet and payment solutions.
He is a frequent speaker at airline, financial services and retail events.