In the past months, beacon technology and the Internet of Things (IoT) have been getting a lot of press. New beacon manufacturers and use cases for the ingenious little devices seem to surface almost daily and the tech community is salivating over present and future applications.
Airports have emerged as an attractive and promising environment for the implementation of beacon networks and operational efficiencies are quickly prevailing as a pertinent topic of discussion.
According to Director General of Airports Council International in Montreal, Angela Gittens, beacons have the potential to quietly revolutionize how airports operate. "The concept makes a lot of sense in this sector, because we are not about storage – we are about flow," she says. "The ability, in real-time, to assess the operation and make adjustments is very valuable. Beacons can help us do that."
Airports can spend millions each year on heating, air-conditioning and lighting. Airport operators naturally try not to heat, cool or illuminate areas that aren't in use, but in such a dynamic environment this is not an exact science and facilities bleed money. As sensor technology is being effectively integrated into beacons, and as we move towards more seamless control system integration, there is a real opportunity to better refine these mechanisms.
"Our sensor technology in airports is reporting in real-time or near real-time back to control systems and it does show high potential for savings," says Elliot Klein, chief marketing officer at BluVision Inc., a Florida-based beacon manufacturer leading the charge in the airport space. "Better managing temperatures by even one or two degrees makes a big difference, which can more than pay for any beacon deployment for other applications."
Even without sensors, beacons can help track moveable inventory, people and other assets. They could also help make long queues and other "choke-points" a thing of the past.
BluVision was part of a highly publicised beacon pilot project at DFW earlier this year and is currently working on others, including a large-scale deployment at MIA to evaluate beacons and sensor technology for HVAC control and other use-case scenarios. The compact size, delicate sensor capabilities (up to 8 in a single device) and long battery life of BluVision's beacons have helped them excel in this sector.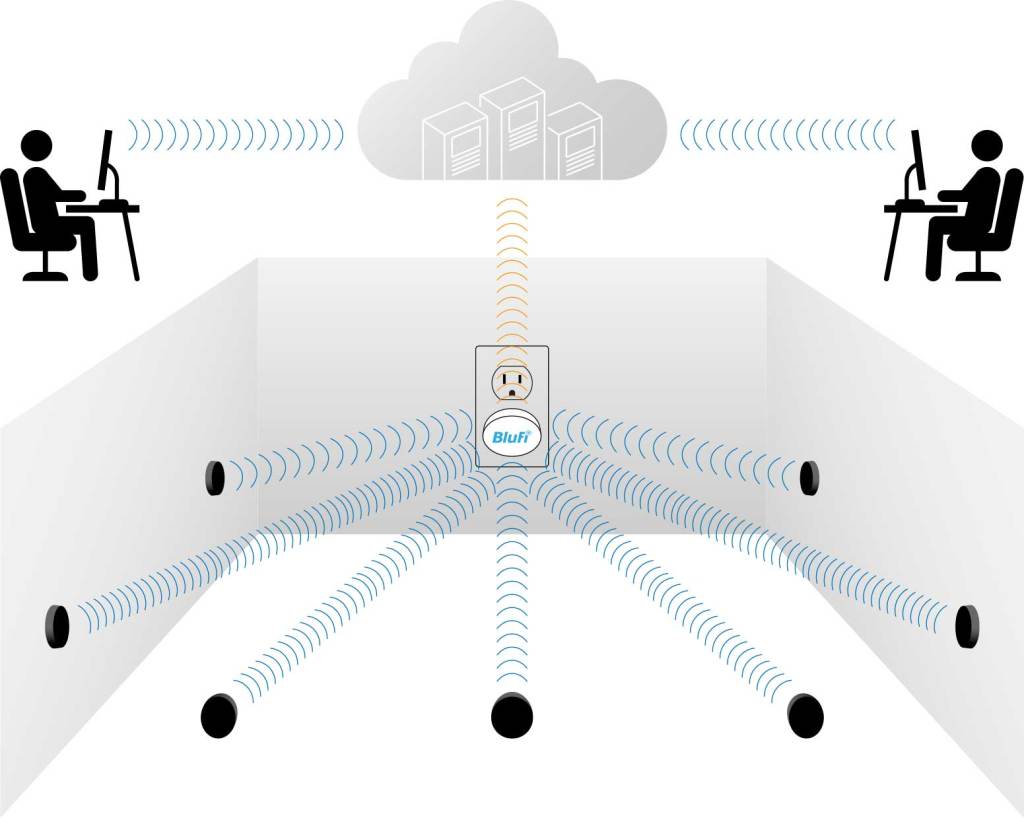 Gittens estimates that 5-10% of the almost 2000 airports ACI represents are looking seriously at beacon technology, but there are some towering obstacles to overcome before the industry can fully reap the operational rewards of ambiguity.
"It's going to depend on how inter-offerable the various systems are and that's a concern right now because all the manufacturers are doing their own thing. In other areas there has been an industry trend of agreeing upon recommended open specifications. It's almost like going back to the VHS/Beta Max days," she quips. "The lesson should have been learned there. If I'm an operator and I take one brand of device, then I want to change or expand, am I stuck with those physical devices? If have to start over every time, that makes me nervous."
In this respect, SITA, a global specialist in technology solutions for airport management, has been taking the proverbial bull by the horns. The firm has set up a Common-Use Beacon Registry to define standard data sets and beacon types, and to let airlines and airports share beacons and the information they collect. It's also designed to prevent a "too many cooks" situation where numerous airlines deploy proprietary networks, creating interference and other hassles.
BluVision is right on board with SITA and supports open source guidelines as a way to accelerate airport deployments. The company is eagerly awaiting decisions from the industry that will help them better develop and integrate sector-specific solutions. This week, BluVision took a big step towards this goal of interoperability with the launch of a brand- and device-agnostic product called BluFi, which enables the transfer of data collected by beacons (a Bluetooth technology) to existing IT control systems via small-but-powerful Wi-Fi gateways.
This cloud or server-based connection can shorten reaction times by feeding beacon data directly to the systems that will affect the required change…no smartphone app required.
Note about photo at very top: BluFi uses an A/C plug-in to bridge any brand of beacon into existing Wi-Fi networks.