Delta Air Lines is ceasing duty free sales on international flights today, citing disagreement with its duty free vendor, DFASS.
In an internal message to flight attendants, obtained by RGN, Delta's inflight service unit said, "The decision to end the program came after Delta and its duty free vendor, DFASS, were unable to agree on terms to resolve disagreements over how the program would be administered.
"A replacement duty free vendor is not being explored at this time and all duty free items, catalogs and inflight advertisements will be removed from the aircraft in the coming weeks. Customers and employees interested in purchasing duty free items are reminded that most international airports offer a wide selection of products at duty free retail outlets."
Duty free is only offered on Delta's long-haul international (not Caribbean) and Asia flights. Alcoholic beverages and headsets are complimentary in all cabins.
Some Delta flight attendants find duty free sales to be an annoyance more than anything else. The commission received by flight attendants for selling duty free items is minimal, and there is fraud in some markets.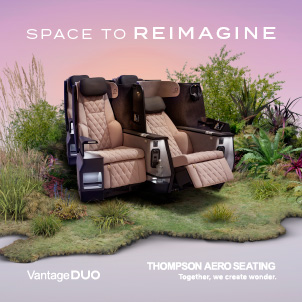 Delta frequent flyer Rebekah Michaels is celebrating the decision, saying she's excited at the prospect of not hearing another announcement on board after the meal service "especially on the overnight flights".
Considering the worldwide sunset date of 8 August, and the checklist provided to flight attendants today (see below), it seems that this decision was well-thought-out by management.
Delta could not provide immediate comment about the impact of its decision on revenues, and the expected fuel savings associated with removing duty free trolleys. However, RGN can reveal that, based on Delta's records from October 2012 to September 2013, the duty free commission amount paid by DFASS during that period averaged to be approximately $10 per month per flight attendant, with 65% of flight attendants earning less than $100 per year in commission. These meagre sums suggest that Delta was not moving a significant volume of duty free goods.
Also interesting is the fact that Delta's arrangement with DFASS is structured so that DFASS owns the individual flight attendant commission data, and Delta does not have access to current data. Should Delta ultimately opt to create a virtual shopping experience for passengers – via its inflight Wi-Fi portal, for instance, or through an app – the carrier could tailor the service to fit its needs and own the data. The carrier has not given any indication that this approach is in the cards, through Delta's inflight connectivity partner, Gogo, recently revealed that the carrier's new streaming video plan has broader implications for customer relationship management.