Embedded inflight entertainment system providers do not expect to face liability for fraudulent purchases transacted via the platforms they produce for airlines when EMV (Europay, Mastercard, and Visa) chip technology standards start to be enforced next year.
Furthermore, some of them say they're not under pressure from airlines to implement this payment technology into their IFE systems, even though Chip & PIN is already widely used by merchants in Europe. On 1 October 2015, the liability for fraudulent charges on non-EMV point-of-sale terminals will shift from the card issuer to the merchant.
We reached out to four of the most prominent embedded IFE firms for comment on the liability question, after industry consultant Michael Planey highlighted the fact that all IFE vendors have been slow to adopt EMV chip technology and warned it is within the realm of possibility that vendors could ultimately face some level of liability, during the recent APEX Technology Committee meeting in California.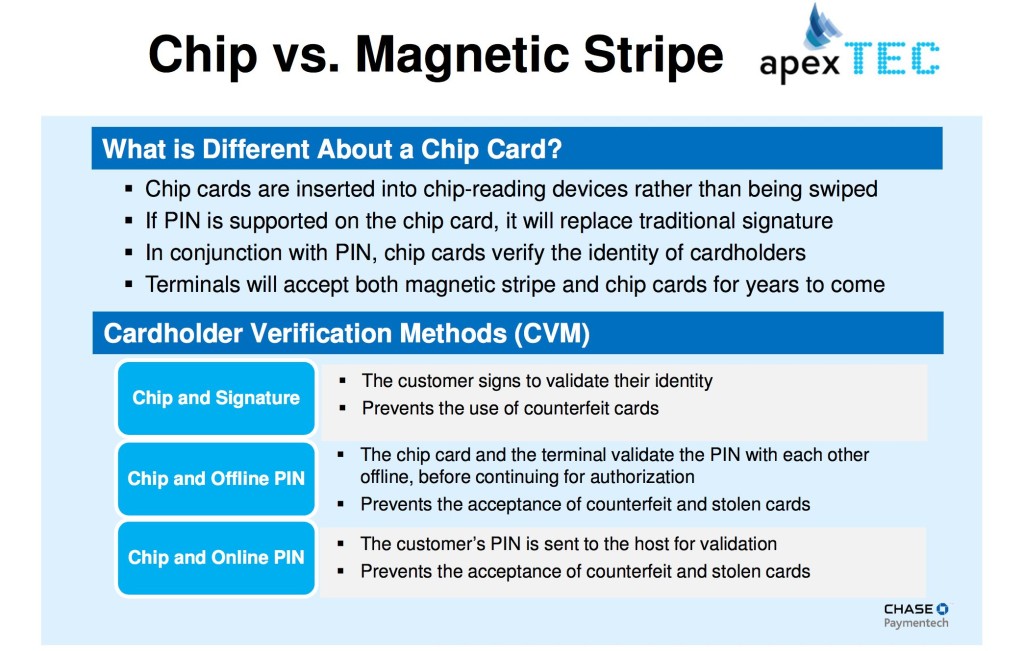 Thales Avionics noted that it has delivered a Payment Card Industry (PCI) data security standard compliant solution that enables airlines to capture payments onboard the aircraft via a magnetic swipe reader and can process the payments in an off-line environment or live. Regarding EMV technology, said the firm, "We investigated the technology previously but it was technically not feasible for our displays. Understanding [the] evolution of technology and importance of further securing the credit card transactions, we are continuing to look at the technology but don't have a solution yet. I've been discussing with our suppliers and the technology is still cost prohibitive."
According to Thales, the deadline of 1 October 2015 "is unrealistic for the airline environment" for the following reasons:
Our systems lag the commercial environment by 12 to 18 months due to all the regulatory requirements beyond PCI that need to be met and addressed.
US still hasn't adopted the EMV technology in Retail and my hypothesis is that it will be at least a year after 1 October 2015 till merchants on the ground become EMV compliant.
Our environment is actually considered card-not-present which is similar to eRetail.  And eRetail does not have the same regulatory requirements to be EMV compliant as those potentially being imposed on our environment.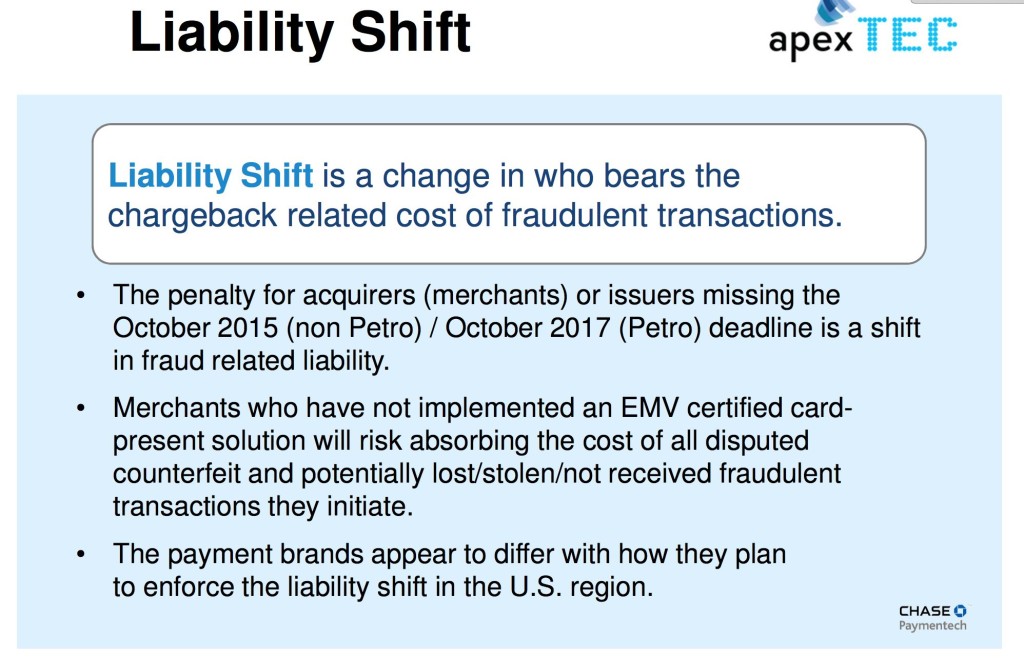 Irrespective of this, said Thales, as mentioned above, the firm is "looking to enhance our payment technology and incorporate EMV and NFC with a plan to bring it to market in 2017/18".
Lumexis VP, sales Jon Norris said his firm is "not aware of any airlines that are considering to hold IFE vendors responsible for this liability shift". Lumexis does not believe the IFE vendor is the merchant, "since we sell the equipment to the airline and the airline is the merchant selling movies, food, and duty free etc. onboard to passengers".
With that said, added Norris, Lumexis "have been closely watching the PCI industry with an eye for what will be required to put it into an aircraft, but we have not had Chip & PIN requested as part of any airline RFPs. We will keep on top of the issues via our work on the APEX TC, and will be ready to respond if and when we hear that an airline wants it onboard their aircraft."
Pierre-Antony Vastra, executive VP, communication & IR at Zodiac Aerospace said the executives he has broached about this subject do not think the technology is the issue, but rather "the value or willingness to pay" for the feature.
"[It] seems no one (airline or OEM) is interested in paying for it at the seat while the credit card readers used by flight attendants are likely to have it already," said Vastra "For wireless service, like Gogo or SWA, it is all done by having an account or a mobile app, no credit swipe or EMV chip reader is required."
Panasonic could not provide comment for our article.
Planey, however, believes that the commercial aviation industry – including IFE vendors – should be taking the EMV deadline far more seriously. "A year ago, I had a conversation with an airline about buying a new [IFE] system. They [stipulated] PCI compliant and EMV tech in their RFP, and nobody came back with anything," said Planey at the APEX TC.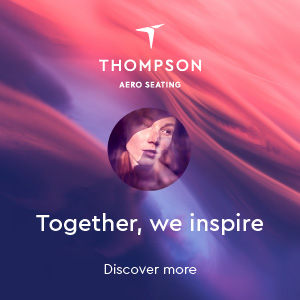 He warned that credit card companies could make the airline exempt and shift liability to the vendor, even though credit card companies present at the meeting didn't make this suggestion. "When this October 2015 date happens, that's a hard date, but you may end up with someone saying, 'We don't understand why you can't change this.' Every aircraft that comes on board after this date, the airline may argue that the vendor is liable," said Planey.
"We need to start addressing this technology going forward. I don't think there is a good solution out there right now that can be implemented immediately, but I would say the airlines should push the vendors hard; put it in their RFPs; and push Boeing, Airbus, Bombardier and Embraer, to make that a certification point."
EMV also lays the foundation for future innovations in the contactless payments space, including NFC, noted Deanna Karhuniemi, business product manager, executive product management for Chase Paymentech Solutions at the APEX event. Award-winning international design and manufacturing company IFPL, which specializes in tailoring solutions for the passenger experience (#PaxEx) industry, recently unveiled a new contactless retail system for airlines at the Aircraft Interiors Expo in Hamburg. The product can be offered as a standalone retail offering or in tandem with IFE.
"Cards are changing in the US. The traditional magnetic swipe that you have are going away. Visa and Mastercard are closing that off in 2015. Contactless is coming anyways. So this system is the right system at the right time," says IFPL business development manager Neil Thomas, who demos the system for us in the video below.