Ana Silva O'Reilly, known to many as Mrs. O, travels just the way she likes it: cocktails, five stars, and enough connectivity to update her Twitter. Founder of the popular luxury travel blog, Mrs. O Around the World, Ana is one of many jetsetters who have taken social media to the skies. With nearly 30,000 hits on her blog a month and over 13,000 Twitter followers, one wonders if Mrs. O, or Ana rather, ever really gets a holiday.
While growing up, leaving home in Lisbon, Portugal on a moment's notice was never out of the ordinary. In fact, it happened quite regularly, Ana recalls, "My father never thought twice about saying, "Let's go to lunch," and it would be two hours away. He'd ask my mom to pack the kids and meet him at the airport at three o'clock. She'd ask, "Where are we going?" He'd say he didn't know."
Having grown accustomed to first class travel in adolescence, Ana still follows her mother's advice, "If you're going to leave home, it has to be a better place." Though finding a better place than a home near Henley-on-Thames in England may be hard for some, Mrs. O has no problem finding her way to the French Alps or the Beverly Wilshire. She's built an entire blog archiving her holidays and getaways stating frankly, "This blog is about my trips. I have no interest in being paid by a magazine to have dinner on my own in the Maldives."
Immediately after turning 18 Ana convinced her parents that a move to London was in order, having held the dream close since her first visit at 14. After three years in university, Ana received a Business Degree and made the return to Portugal, nabbing a marketing job with CGI and then Cushman & Wakefield as the marketing Director for Portugal, Spain, and Turkey. There she oversaw 30 teams, splitting her time between all three countries.
If you were to ask the fabulous Mrs. O how to make it today, she would tell you, "It hasn't happened overnight. I've been working for 15 years, saving money for fifteen years, putting money aside. When I did my MBA, I didn't work for a year and a half, but in the previous five years I put X percent of my salary aside every month so that I could pay myself a salary."
Here's my advice, at this point in a one-on-one interview, one must nod and resist the temptation to shout, "Preach, sister!"
As one of the more compelling, sought after travel blogs, Mrs. O does invite luxury brands and companies to connect with her platform if they are interested in editorial coverage, press trips (no group press trips, please), social media coverage, and sponsored posts, though she says she declines 99% of sponsored post requests due to lack of value for her audience. She includes disclaimers at the bottom of any post where travel assist is provided.
"If I love a place you will know it –  if I don't, believe me, you will know too," she says.
Ana refuses group press trips because spending holidays with strangers is of no interest to her. She flies British Airways, prefers a good Mojito over a beer, has no plans to visit the silverback gorillas, and loves her shoes.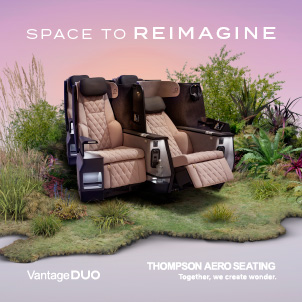 She says she created Mrs. O as a persona while finishing her dissertation. After her marriage in '09, Ana decided she wanted a career break, but it certainly wasn't to stay home and perfect baking. Off she went to Henley Business School to receive her MBA, "At the same time I decided, as a marketer, the whole social media thing was changing and I needed to understand it better, so then I went to NYU twice now to do a social media course."
Today Ana Silva O'Reilly has started her own consulting firm and enjoys the life she's built with Mr. O. The two rarely travel separately and often return home the same night if they do. "My approach with the blog is never to do something I will regret. It's better to do less. I want to have a normal life," and she seemingly does for a woman with 9,000 Facebook "friends". Mrs. O Around the world was recently listed as one of the Top Luxury Travel Blogs by The Lux List and has been applauded by The Huffington Post and The New York Times.
While social media and blogging has changed the face of writing, travel, and our lives in general, Ana has remained in control. "If I shut the blog down today my life would not change," she smiles at me through my Mac. We said our thanks and goodbyes. Ana was off to pick up her Percy and Reed Dry Shampoo, and I out for a cocktail, feeling it the right time to savor my own small luxury, "Mojito, please."