Updated to note that Delta has started testing Gogo Ku on its 747s; passengers are not yet able to access the service
Welcome to Episode 9 of the #PaxEx Podcast. Our guest this week is Ghim-Lay Yeo, who serves as Deputy Editor, Air Transport at Flightglobal. Based in Washington DC, Ghim travels all over the world covering the commercial aviation industry.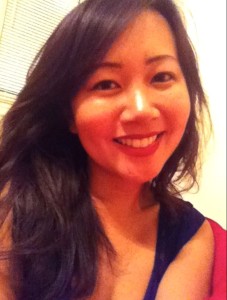 Ancillary fees are fairly new for the Latin American market, but Volaris passengers will need to start getting used to them. Now that Volaris has migrated to a new reservation system, the carrier is banking on a new ancillary revenue scheme to expand its ability to develop non-ticket sales. In this episode, Ghim-Lay updates us on Volaris' plan and considers it in the broader context of how ultra low-cost carriers are growing.
Speaking of LCCs, Ryanair CEO Michael O'Leary made headlines this week when he promised that the carrier would eventually offer $10 flights across the Atlantic. Yes, we've heard O'Leary make these claims before, but co-hosts Max Flight and Mary Kirby join Ghim in addressing the question – are we seeing a race to the bottom in terms of both fares and the passenger experience (#PaxEx)? They also discuss whether the introduction of Wi-Fi on LCC carriers might lure more business travelers to LCCs.
On the inflight connectivity front, Delta Air Lines has started testing Gogo's Ku-band satellite-supported Internet on two Boeing 747s. It expects to publish a press release in the next week or two, but the date of that release "is heavily dependent on the results of our testing at this point", says a Delta spokesman. "What I can tell you about the 747-400 fleet is that they will be complete in time for our summer schedule."
The carrier's schedule for rolling out connectivity on its long-haul fleet is significantly delayed. In the podcast, we talk about the reason for this costly delay. Mary also reveals details about some of the behind-the-scenes finger pointing that's occurring, and highlights areas where the US major is, in fact, progressing.
Ghim recently attended the Singapore Air Show, which represented a return for Flightglobal to producing a show daily magazine at the event. We get Ghim's pulse on the show, and talk to her about the now notorious Nok Air press conference, in which Nok Air's CEO left an impression on Ghim and others in the room. "I've never seen women quite as objectified as they were at the press conference," she says. Max gives us his take as a man who flew for decades for his aerospace industry employer.
Last but certainly not least, we talk about how Delta and American Airlines, and other carriers fought to ground Arizona's anti-gay bill, which, if implemented, would have had a profoundly negative impact on businesses, employees, passengers and, of course, human rights. Props to these airlines for taking a stand!