Nok Air CEO Patee Sarasin drew attention last week for his ageist and sexist comments at the Singapore Air Show, and for crying "Bring on the women!" But while he was making what my Irish mother would call "a show of himself", the new female CEO of VietJetAir was demonstrating what gender equality looks like.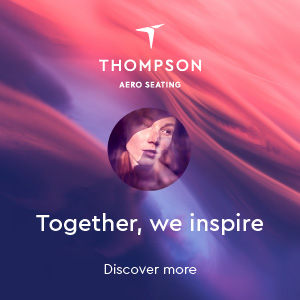 "VietJetAir is led by CEO Nguyen Thi Phuong Thao, seen here at a signing ceremony in Singapore for an order of CFM engines. She is one of far too few women running an airline anywhere in the world," says Air Transport World senior editor Aaron Karp, who snapped the above picture at the event.
The CFM engines will power a fleet of new A320 family aircraft and A320neos ordered by VietJetAir at the show. The signing ceremony between VietJetAir and Airbus is seen here.
VietJetAir started A320 operations just over two years ago "and already has a 26% market share in Vietnam", notes Karp. Its vision is to become the most popular airline in Vietnam and Southeast Asia.
I'd hazard a guess that Nguyen Thi Phuong Thao didn't yell, "Bring on the men!" when inking deals with Airbus and CFM in Singapore. Ahem.