As a frequent, usually-for-pleasure, always coach-fare passenger, I operated under the assumption that US airlines were far inferior to the purported glamorous Middle Eastern airlines. And that when it came to the amenities that make flying more humane and less like a cattle car, one should always choose anything but a US airline. Not so fellow travelers.
In the last year I have been a passenger on two supposed "five star" airlines as well as good old American Airlines. May I remind you what they say about assuming things? The reality is that for us tall (5'10") lean, no-extra-weight-on-the-fanny ladies, some of the Middle Eastern airlines I tried were far inferior in economy class – read, wholly miserable – compared to their older US peers. Sitting in the coach seats of Qatar Airways on two very long-haul flights was a nightmare of Lilliputian seating. The discomfort was something akin to…well nothing if you've never been locked in a box. Coming in second with a slightly better comfort factor was Emirates. Both airlines seem to be designing coach class seats for children or adults under 5ft tall.
Flying on American Airlines' narrowbodies in the US, on the other hand, felt shockingly spacious in comparison, even all the way to the rear of the aircraft. I could move. I had room to place a book next to my thigh when I wasn't reading it. I had legroom that allowed me if I shifted slightly, to cross my long gams with an inch to spare between my knee and the tray (there was no crossing on Qatar whatsoever). And my neighbor was just far enough away to remain a stranger who I wasn't touching every 10 seconds. Have they always been so generous? If so, I'm sorry, American. It took a day of extreme discomfort on a Qatar Boeing 787 – and memories of 10-abreast on an Emirates 777 – to realize I took you for granted.
When traveling, this passenger ignores all of the other amenities that airlines seem to want to throw at their customers as a way of distracting us from the hell of coach class. Seating is the number one factor that I use when assessing an airline and the only thing that matters when you face a 16-hour flight. While I know that the ability to choose from 100s of entertainment choices as well as in-air Wi-Fi access might appease some, I don't give a flying hoot (pun intended). Give me space! Legroom! A comfy pitch that doesn't make me feel as if I will be the Hunchback of Notre Dame's bride. Who can watch a movie when you're contorted and have mere inches between you and your fellow traveler's belly button? Who can sleep when the seat pitch, even in a fully reclined seat, still allows you to rest your chin on your Tiffany's necklace?
Not having a measuring stick but hearing that airline seats were usually 18 inches or 17 inches, I guessed American's to be of the 18-inch variety. How is it that I receive more room on a short- or medium-haul flight than on a very long-haul flight? I found out recently that Qatar's 787 seats are a shockingly narrow 16.9 inches! And Qatar is not alone in this 9-abreast 787 configuration; many other carriers are doing the same. Kate Moss would be happy but us Cindy Crawfords are hurting. Please Mr. Aircraft Design Engineer Guy, respect the legs and the torso that goes with long ones. Design a seat that allows tall folk to sit for 15 hours without risking embolisms in every vein of the body. Those of us with height are impermeable to the myth that airlines are not slowly eliminating legroom and seat pitch.
Editor's note: Like Emirates and many other operators, American Airlines now flies 10-abreast Boeing 777-300ERs; the seat width on these airliners is 17 inches.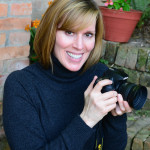 About the Author, Erica Wissolik:
Erica has been part of IEEE's government relations staff in Washington since 2004. In prior postitions she has worked as a policy analyst for the Texas Legislature and the Library of Congress' Congressional Research Service where she served as an information specialist and program coordinator for the Special Congressional Task Force on the Development of Parliamentary Institutions in Eastern Europe. Erica has degrees in political science and public policy from respectively Saint Vincent College in Latrobe, Pa. and the University of Pittsburgh. Outside of the paying gigs, she shoots a Nikon and lobbies for NGO's who fight trade in endangered species. Erica was born in Nairobi, Kenya and remembers how to speak no Swahili.
Featured image credited to istock.com/Biletskiy_Evgeniy