Offering inflight Wi-Fi to passengers is "very high up the list" of priorities for Ryanair, and its previous staunch opposition to the use of global distribution system (GDS) providers appears to be softening as it strives to attract more business travelers and improve its public image.
The Irish budget carrier elicited gasps of surprise when it recently announced that it would implement allocated seating early next year as part of a raft of new measures aimed at improving its customer service offering. Further surprised gasps look set to follow after Ryanair director of customer services, Caroline Green, revealed to Runway Girl Network that the carrier is "in discussions with a number of GDSs" in a bid to capture more business traffic.
"By entering a GDS we will make a market more accessible to us: major blue chip companies. We can't get in there right now," says Green. Ryanair has vehemently opposed GDSs in the past, preferring to sell almost exclusively through its own website. But this looks set to become another area where the carrier will follow the lead of UK-based rival EasyJet, which already works with Amadeus, Sabre and Travelport to sell specifically to corporate travellers.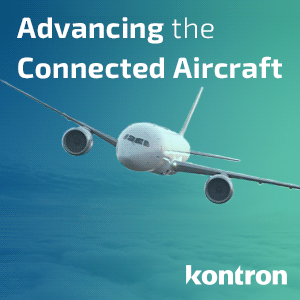 UK-based airline consultant John Strickland describes Ryanair's GDS move as "surprising" and advises the carrier to proceed cautiously. "They should only do as much [GDS distribution] as necessary to get new customers of a corporate type, without the risk of losing out on ancillary revenues," says Strickland.
EasyJet also pipped Ryanair to the post on allocated seating and began offering pre-selected seats to all passengers a year ago. Ryanair has held out until now because it has long believed that allocated seating could increase its famously low 25-minute turnaround times. Indeed, Green concedes that "a caveat [of allocated seating] may be some punctuality downside", but the airline has decided to bow to public pressure and offer it anyway.
"Overwhelmingly customers have said that what they didn't like about the Ryanair experience was the queuing," says Green, referring to the pre-boarding process where passengers fight to be among the first to enter the aircraft and secure the best seats. "Our punctuality is up in the 90s to 90-plus percent is an industry high and if it went down to 89% we wouldn't consider it a problem."
Aside from the widely-reported customer service improvements that Ryanair is rolling out over the coming six months, Green stresses the importance of offering in-flight Wi-Fi to passengers in the near future. "We're evaluating this at the moment. The price is not yet competitive but [in-flight Wi-Fi] is very high up our list to implement," she says, adding unsurprisingly that "it would be a service we charged for".
As far as a timeline for implementation goes, Green says: "It depends how quickly the technology advances and the prices come down, but we will deploy it as soon as we can.
Strickland believes Ryanair's new customer-friendly initiatives represent a "smoothing of the sharp edges", rather than a fundamental change to its business model. In a further attempt to smooth those edges, the carrier's sharp-tongued chief executive Michael O'Leary will be taking more of a back seat when it comes to being in the public eye. Green says the carrier is "hiring a director of marketing" to become the main spokesperson for the carrier going forward.
But like him or loathe him, O'Leary has ensured that Ryanair is rarely out of the headlines and, as the saying goes, all publicity is good publicity. "[O'Leary] gets profile and because of him Ryanair trips off people's tongues like nobody's business," says Strickland, adding that the carrier is "going to have to get a very strong, charismatic person" to fill his shoes and ensure that its high profile continues.