As more and more passengers rely on their own gadgets to entertain themselves in-flight, aircraft seat makers are finding creative ways to facilitate easy viewing. Take Acro Aircraft Seating, for instance. A relatively new company in the seat sector, Acro has designed and manufactured a tray table shelf solution that works with virtually everyone's choice of tablet hardware.
"What we have done  – and it will go into production next month – is come up with an option for the low-cost market that includes a reduced sized tray table that has a slot in it to support a tablet, plus a recess for the drink," Acro commercial director Cameron Allan reveals to the Runway Girl Network.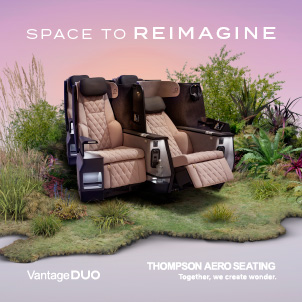 The slot, quite simply, "stops the thing from sliding off the table".
Allan believes the solution is perfect for short-haul flights, but suggests that bringing your personal electronic device (PED) on board for entertainment "is probably the way things are moving" overall.
Acro's new tray table shelf is particularly interesting to low-cost carriers that want to keep moving seat parts to a minimum. "Anything that moves on the seat, as every cabin maintenance manager will tell you, will break," he says, noting, "There is nothing really sophisticated about our slot." And because Acro's baseline seat for the low-cost market has a fixed recline, passengers need not worry about reclining passengers in front of them.
Adds Allan: "As usual, with Acro, if we get a customer who demands or expresses an interest in some custom version of a table or stowage, we'll apply our designers and engineers to that project. We're not fans of the one-size-fits-all mentality for seats; we know that seats are customized by everyone who buys them. We're ready to work on that basis, versus have a specific catalogue. We will work with our customers to come up with solutions."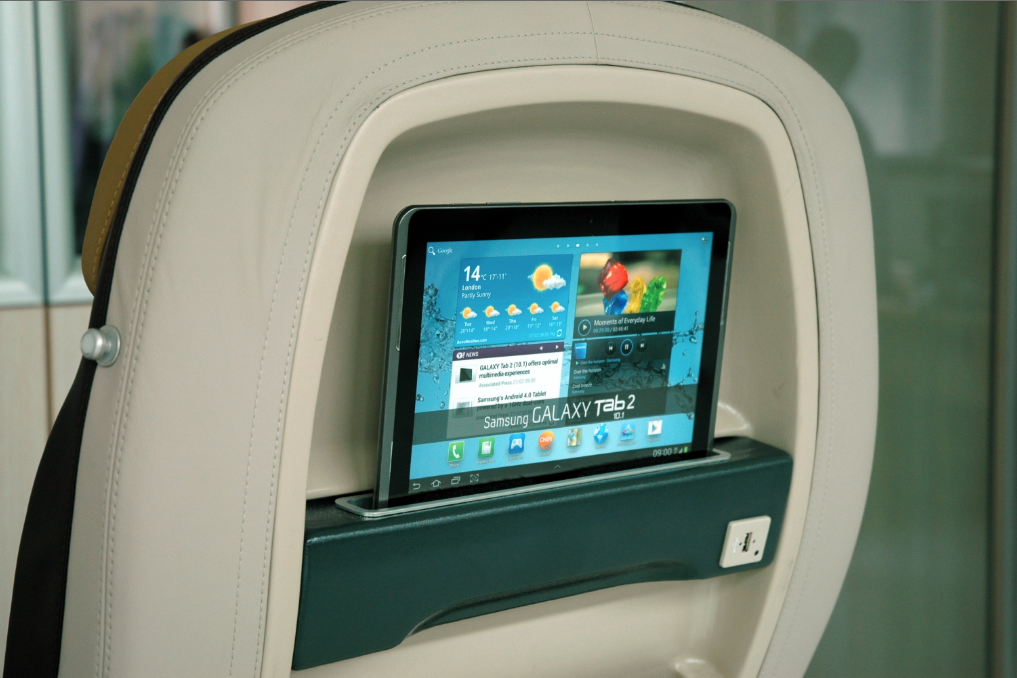 Other companies are 'getting groovy' with tray tables. In 2012, Smart Tray International unveiled its so-called SmartTray X1 at the APEX EXPO.  The solution provides a groove for virtually all PEDs; a second iteration of the product will also power up the devices. PED racks in seat-backs – such as that which has been developed by Italian seat maker Geven – have also elicited a lot of attention from airlines.
Acro, meanwhile, is moving from strength to strength. Since launching its business in 2007, the company has secured 15 airline clients for its ultra-light, ultra-durable slim economy class seats.
Its 'Ultra XC' seat for the A320 was recently chosen by a major European carrier for retrofit across its A320 fleet. Contrary to reports, the seat has not been included in Airbus' catalogue, but Acro certainly seems to be on the right path to eventually obtaining linefit offerability with major airframers.
If you can forgive the poor audio in the following video, you'll see how the Acro seat armrest is strong enough to carry the weight of a man.