Panasonic Avionics Corporation (Panasonic Avionics), the world's leading supplier of In-flight Entertainment and Communication Systems (IFEC), and Saudi Arabian Airlines (SAUDIA), the national flag carrier of Saudi Arabia, have signed an agreement for the installation of the Astrova seat-end solution on up to 30 of its aircraft.
Astrova, Panasonic Avionics' next generation IFE seat-end solution, redefines the role of seatback IFE and enhances the opportunity for airlines to engage with their passengers. The agreement will cover Astrova retrofit on 30 of SAUDIA's widebody aircraft fleet – 12 Airbus A330s and 18 Boeing 777s.
Through this partnership, Astrova will help create a fully immersive experience for SAUDIA's guests, with industry-leading 4K OLED screens that have the best high-definition capability available, ensuring the best picture quality coupled with high quality audio delivered by Panasonic Avionics' latest Bluetooth technology.
Every passenger will have up to 100 W of direct current power, via USB-C, at their seat – providing the ability to fast charge every current phone and tablet, and around 90 percent of the world's laptops. Panasonic Avionics' newest IFE seat-end solution also features programmable LED lighting that will enhance the passenger experience and enable SAUDIA to optimize the cabin environment.
SAUDIA has reiterated its commitment to providing best-in-class services, and this new system is designed to stay at the forefront of consumer trends and in-flight entertainment products and services throughout its lifetime. Key hardware and software components have been designed to evolve over time to meet changing market requirements and satisfy guests' ever-increasing expectations. This helps ensure that guests will always be able to seamlessly interface their personal devices to the IFE system to create the same omnichannel, multiscreen, multi-purpose environment which they are accustomed to at home.
This agreement feeds into SAUDIA's passion for driving innovation and sustainability-focused initiatives, as Astrova offers significant weight savings compared to other seat-end architectures, which will help reduce fuel burn.
Ken Sain, CEO of Panasonic Avionics Corporation, said: "We are delighted to sign this agreement with our longstanding customer, SAUDIA. The installation of Astrova on their wide-body fleet indicates the airline's commitment not only to sustainability, but also to its customers and the Kingdom's 2030 Vision.
"Astrova provides SAUDIA with an innovative IFE solution that will enhance engagement with its passengers and is easy to upgrade without full or costly interior changes."
Additionally, Panasonic Avionics is working with SAUDIA to develop IFE maintenance capabilities in the Kingdom with its leading Maintenance, Repair and Overhaul (MRO), Saudia Aerospace Engineering Industries (SAEI). Leveraging strategic relationships with trusted partners, such as Panasonic Avionics, is key to accelerate growth and to benefit from tested best-practice. Working with SAEI, Panasonic Avionics will contribute to the Kingdom and SAUDIA's localization objectives by enhancing SAEI's repair capabilities, training its technicians and introducing state-of-the art technology.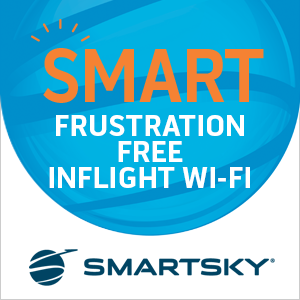 His Excellency Engr. Ibrahim Al-Omar, Director General of SAUDIA Group, said: "At SAUDIA, we are constantly looking to improve the guest experience onboard our aircraft, by investing in new technologies and upgrading our systems. Thanks to this partnership with Astrova, our guests will be able to experience the best of in-flight entertainment, with more personalizable features, making their journey with us truly memorable."
"As SAEI expands, their commitment to localization continues to grow as they collaborate with several companies to enhance the capabilities of their technicians. Panasonic Avionics' work with SAEI will be instrumental to the local market, as it will open up jobs for Saudis while providing repair capabilities not only in the Kingdom but to the MENA region as a whole. In addition, this partnership contributes to the Nartaqi program, which is an initiative by SAUDIA aimed at driving localization by supporting the greater use of local suppliers and local businesses whilst providing quality jobs, training and development opportunities for Saudi nationals."
In 2022, the Kingdom of Saudi Arabia announced its 2030 Vision. The goal of this initiative is to enable citizens and businesses to fulfil their potential, diversify the economy, support local content and develop innovative opportunities for the future.
Astrova demonstrates Panasonic Avionics' approach to the market and its mindset in developing products and services to help airlines drive higher net promoter scores (NPS), enhance passenger engagement, increase revenue, and deliver operational efficiencies through IFE and connectivity. It leverages the latest consumer innovations to deliver unique passenger experiences that help carriers achieve their business goals.
Designed with modularity, scalability, and flexibility in mind, Astrova addresses the needs of modern airlines operating in today' fast-changing market. Key hardware and software components can evolve over time to meet changing market requirements and satisfy ever-increasing passenger expectations. For example, a removable peripheral bar gives airlines the ability to easily add, upgrade or remove features such as USB power, Bluetooth audio, and other options.
About Panasonic Avionics Corporation
Panasonic Avionics Corporation is the world's leading supplier of in-flight entertainment and communication systems. The company pioneered the industry beginning in 1979 and has consistently introduced innovations that enable unique customer experiences and enhance airline loyalty (NPS), ancillary revenue, and operational efficiency.
Over 200 leading airlines across the world have chosen to install Panasonic Avionics IFE, satellite Wi-Fi connectivity, and digital services on their aircraft. Panasonic Avionics' proven systems are supported by the largest, global support and services team utilizing OEM insights to ensure peak system performance.
Panasonic Avionics Corporation is headquartered in California with over 3,500 employees and operates in 50 locations around the globe.
Featured image credited to Panasonic