Data security, sustainability, artificial intelligence (AI), and a circular economy are among the most important key issues currently addressed by many companies as part of the transformations that are occurring in almost all industries right now. Airlines are facing these issues as well.
In aviation, in particular, topics such as corporate social responsibility (CSR), sustainability, and digital processes related to passenger transportation as well as air freight and logistics require a high level of expertise and innovation. In this context, the transformation offers enormous potential for successfully shaping the future and generating completely new approaches.
The Board of Airline Representatives in Germany (BARIG) — the association of airlines operating in Germany — is now giving its members a wide range of possibilities including direct access to the most recent studies, projects, analyses, and information on the transformation to the future. From now on, Lufthansa Industry Solutions (LHIND), one of the leading IT consulting companies in Germany, is supporting BARIG and its members as a new business partner. LHIND is an independent company within the Lufthansa Group and focuses on aviation, in addition to the industry, logistics, and automotive sector.
"We are very delighted to welcome Lufthansa Industry Solutions as another future-oriented business partner with great international orientation and experience. With its comprehensive, innovative, digital know-how, LHIND accompanies airlines, airports, and the industry in significant renewal and modernization projects," Michael Hoppe, BARIG Chairman and Executive Director, states.
"The field of AI, in particular, offers airlines a number of opportunities to improve processes and make them much more cost-efficient. In air freight, for instance, AI can be used to optimize flight routes or loading of aircraft. In passenger traffic, AI can help create forecasts, evaluate customer feedback, and improve passenger services."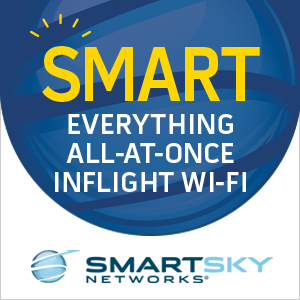 "The roots of our company lie in international aviation. Accordingly, we are still one of the few proven specialists who can offer this industry profound, customized consulting services and products such as myIDTravel, myDutyTrip, or myIDgo," Volker Weller, Vice President Staff Travel Solutions at LHIND explains.
"An international clientele with customers from Germany, Switzerland, the USA, and numerous other countries rely on LHIND's services. The business partnership with BARIG gives us the opportunity to have a constructive and future-oriented exchange with airline representatives from all over the world, which we are very much looking forward to.
BARIG (Board of Airline Representatives in Germany e.V.) represents the interests of more than 100 national and international airlines in scheduled, charter, low cost, and air cargo business. Since the foundation in 1951, the airline association works for the improvement of frame conditions in the aviation industry in Germany and is the key industry contact for politics, authorities, industry, and media.
Featured image credited to Lufthansa Industry Solutions