Revealed at Aircraft Interiors Expo (AIX) in Hamburg, Ethiopian Airlines will equip its four new A350-1000s with Airbus' integrated satellite connectivity solution: HBCplus. With this selection, the airline becomes the second airline to choose HBCplus. These equipped aircraft will be delivered starting from Q3 2024.
Regarding the new service, Ethiopian Airlines Group CEO Mr. Mesfin Tasew said, "As we endeavour to maintain our position as Africa's number one and among the leading airlines globally, we know one of the key and success factors is giving our passengers the best possible onboard experience.
"Connectivity is a crucial part of our services and products; and bringing Inmarsat's best-in-class GX Aviation service to our passengers, as part of Airbus' HBCplus programme, is a major step forward. We want to give our passengers the possibility to stream, surf, and chat from thousands of feet on the air, no matter where their route or destination is. Inmarsat's seamless, truly global inflight connectivity will be vital to deliver this. We look forward to a very successful partnership with Airbus and Inmarsat, now and in the years to come."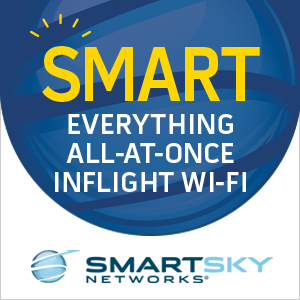 Andre Schneider, Airbus VP Cabin and Cargo Programme said: "We are delighted that Ethiopian Airlines has selected our agnostic and flexible high-bandwidth connectivity solution – HBCplus. This is further endorsement from our valued airline customers of the confidence they place in Airbus to devise and integrate enhanced inflight capabilities for their passengers to experience." 
Airspace Link HBCplus provides satcom based off-board connectivity for the Airspace Link open ecosystem, available both in linefit and retrofit. Initially encompassing Ka-band services, it will enable the airline to connect to a choice of Managed Service Providers (MSPs), in this case with Inmarsat – via a new certified terminal and antenna built as part of the aircraft.
Featured image credited Airbus