Panasonic Avionics Corporation (Panasonic Avionics), the world's leading supplier of in-flight entertainment and connectivity systems (IFEC), and HEAR360 Inc., a leader in advanced audio solutions, have today announced an agreement to bring Spatial Audio — a 3D theatrical surround sound experience — to airline passengers.
Now all in-flight entertainment (IFE) content, whether live or on demand, including movies, music, live television, sporting events, and games, will be presented in 3D Spatial Audio in real time using HEAR360's proprietary audio technology, and can be delivered seamlessly over any wired or Bluetooth wireless headphones or earbuds.
Spatial Audio will be available initially as a standard feature with Panasonic Avionics' new Astrova IFE solution, complementing its 4K OLED screens, and enhancing the cinema grade experience it delivers.
With Spatial Audio as part of their IFE offering, airlines will not need to change their media procurement processes or deliverables, as no special media encoding or file types are required, thereby ensuring no increase in their media spend.
Andy Masson, Vice President, Product Management of Panasonic Avionics, says: "Spatial Audio provides passengers with a comparable experience to a home theater system they would enjoy on the ground, while enabling airlines to offer premium audio and remain efficient with their media spending."
"The launch of Spatial Audio represents the latest evolution in the industry leading sound solutions Panasonic Avionics offers and follows our previous milestones including the introduction of HD Audio in 2015, and full cabin Bluetooth Audio in 2021."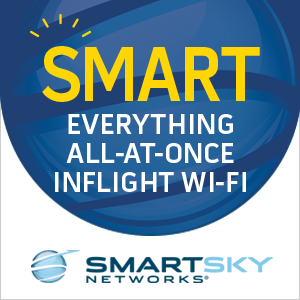 Becoming a standard for all forms of entertainment including streaming of movies and music, this is the first time Spatial Audio will be offered to passengers for IFE.  Spatial Audio is integral to the next phase of Panasonic Avionics' continued innovation efforts to offer state-of-the-art systems for all cabin experiences.
Matt Marrin, Chief Executive Officer and Co-Founder of HEAR360, says: "We are thrilled to partner with Panasonic Avionics to give all passengers an unparalleled immersive and engaging inflight experience using our revolutionary audio technology.  Being content and device agnostic not only means we democratize best-in-class audio for everyone to enjoy, it provides Panasonic Avionics and its airline customers with immediate scalability in a cost-effective manner."
About Panasonic Avionics Corporation
Panasonic Avionics Corporation is the world's leading supplier of in-flight entertainment and communication systems. The company pioneered the industry beginning in 1979 and has consistently introduced innovations that enable unique customer experiences and enhance airline loyalty (NPS), ancillary revenue, and operational efficiency.
Leading airlines across the world have chosen to install Panasonic Avionics IFE systems on more than 15,000 commercial aircraft and satellite Wi-Fi connectivity on over 3,400 aircraft. Panasonic Avionics' proven systems power approximately 70% of the global IFE-equipped fleet and is supported by the largest, global support and services team utilizing OEM insights to ensure peak system performance.
Panasonic Avionics Corporation is headquartered in California with over 3,500 employees and operates in 50 locations around the globe.
About HEAR360
HEAR360 is on a mission to make the world sound incredible. They specialize in designing both professional and consumer audio hardware and software products, seamlessly answering the increasing demand for premium audio experiences.  Formed in 2016 by Grammy award winning audio engineers, HEAR360's proprietary audio solutions power the world's most successful companies.  Their latest innovation is the real time automated rendering engine that delivers best in class 3D spatial audio for instant playback of both live and on demand content from any web or mobile platform.
Featured image credited to Panasonic Avionics