RedCabin today announces the Aircraft Cabin Innovation Summit 2023 will take place from 21-23 March at the Airbus site in Hamburg. The three-day in-person summit will see leaders from across the industry develop and unveil collaborative partnerships and cabin interior innovations that enhance the inflight experience.
Ingo Wuggetzer, Vice President Cabin Marketing at Airbus, comments: "In the coming years there will be many opportunities to innovate and take the passenger experience to the next level, using digital enablers for more personalised services and ground-breaking technologies to develop sustainable cabin solutions – always driven by the needs of passengers and airlines. Hosting the RedCabin Aircraft Cabin Innovation Summit at our state-of-the-art facility in Hamburg is a significant opportunity to help facilitate the next generation of cabin experiences alongside fellow aerospace pioneers."
The first two days of the summit will see delegates explore the challenges and trends in the aircraft interior industry, including cabin sustainability, accessibility, thermal comfort, air quality, hygiene, and flexible seating. Sessions include:
Explorations of new premium cabin interiors from American Airlines, Starlux Airlines, and Lufthansa
Presentation on the latest cabin trends conducted by Airbus
Panel discussion on ways to enhance cabin accessibility led by All Wheels Up, Boeing, Collins Aerospace, and European Disability Forum (EDF)
Research on thermal comfort in the cabin led by Tapis
Working groups on the future of cabin design and flexible seating layouts
On the final day of the summit delegates will be invited to an exclusive behind-the-scenes tour of the Airbus Airspace Customer Definition Centre and Final Assembly Line, alongside workshops focused on health innovations onboard as well as cabin trends.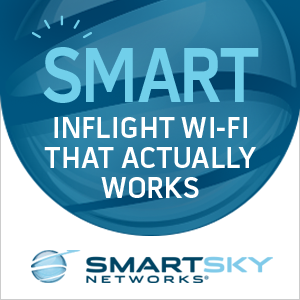 Attended by more than 250 C-Suite leaders from across commercial and private aviation, the RedCabin Aircraft Cabin Innovation Summit has become a hotbed for innovation. Several interior innovations have been developed and unveiled at the summit, including the Aurora Borealis (A/B) Economy seatback from Sekisui Kydex, Trendworks, and Rollon; the Butterfly 2.0 seat; and the Interspace seat from New Territory and Safran.
Monica Wick, founder and CEO at RedCabin, adds: "New aircraft types, new routes, and new airlines are reshaping how we travel. As the industry's recovery hits full swing this year, now is the time for pioneers to come together and define the next generation of cabin interiors. By bringing together the industry's finest minds we can share expertise, experiences and new ideas that help tackle the biggest challenges and deliver more sustainable, accessible, and comfortable onboard experiences for all passengers."
The Aircraft Cabin Innovation Summit 2023 is sponsored by: Sekisui Kydex, Aerospace Technologies Group, CTT, Tapis, NORDAM, Schroth, Rollon, Binder and Expliseat.
For more information, please visit: https://aircraft-cabin-innovation-summit.redcabin.de/
Download the full summit agenda here: https://aircraft-cabin-innovation-summit.redcabin.de/#agenda
Featured image credited to RedCabin