FlightAware, a division of Collins Aerospace, has expanded the functionality of their industry-leading query-based flight tracking and flight status product, AeroAPI, to now offer new and current subscribers access to historical flight data.
Unlike other means of acquiring historical data, FlightAware's AeroAPI enables seamless integration of both current and historical flight data, on-demand through a single easy-to-use industry standard RESTful API. This greatly simplifies the development efforts of software developers seeking to integrate robust aviation data into any application.
With AeroAPI, users can already retrieve on-demand real-time flight status updates, flight tracks, future flight schedules, and other flight events specific to any airport, airline fleet, flight, or tail number. With the update users can now tap into FlightAware's comprehensive historical data repository to obtain historical flight status and times, complete flight tracks, and static track images for any flight or tail number.
Historical data can be accessed by flight identifier, including IATA/ICAO identifier, codeshare identifiers, or by registration number. Data is available from January 1, 2011, onward.
AeroAPI is a one-stop solution for obtaining both current and historical flight data to easily integrate into any application. To get started visit flightaware.com/aeroapi to view sign-up options and immediately receive an API key. Within minutes explore FlightAware data through the online developer portal and take advantage of the various parameters and filters to customize your request.
Whether your software development efforts are focused on situational awareness, decision support systems, operational analysis, or research, FlightAware's modern REST-based API can readily fill all aviation data needs. Customer service and support will continue to be provided by experienced FlightAware staff with industry-leading experience.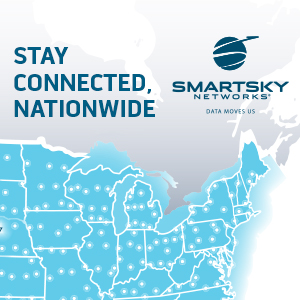 "The integration of historical data with AeroAPI means on-demand access to the industry's most comprehensive data repository, from January 2011 through yesterday. Now any subscriber can have the world's largest historical aviation database at their fingertips," said James Sulak, FlightAware president.
"The ease-of-access to historical aviation data using AeroAPI is unparalleled. Individual developers and enterprises alike can benefit from this update. This further proves Collins' commitment to connecting the aviation ecosystem," said Jen Schopfer, President Connected Aviation Solutions, Collins Aerospace.
Using proprietary algorithms based on years of experience we intelligently fuse data from thousands of sources to provide a single source of truth that is crucial for operational decision making. AeroAPI then empowers you to make optimized decisions by leveraging the industry's most up-to-date, accurate flight data.
AeroAPI additional features include:
Customizable aviation data to meet your unique application needs, leveraging high-quality data from multiple fused sources
Comprehensive world-wide ADS-B coverage, including Aireon space-based ADS-B
Easy to integrate, flexible, and scalable
Modern REST-based API
Real-time configurable flight event alerts
Predictive ETAs and taxi out durations, powered by Foresight™ machine learning algorithms
Both IATA and ICAO codes are included for operators, and flight idents
Comprehensive developer documentation and interactive portal to enable easy exploration of endpoints
Sample applications and services, providing you with working source code to significantly jumpstart development
Approaching 100% proven uptime
Compatible with all programming languages
FlightAware offers three subscription tier options, designed to meet the needs of everyone from academia and research through large enterprise commercial applications.  All three levels of subscription tiers are available through self-signup, and users will obtain an API key within minutes.
AeroAPI is easy actionable aviation intelligence with robust access, now including historical data.  Start making queries to power your application now at: flightaware.com/aeroapi 
Learn more about AeroAPI via this on-demand webinar at: go.flightaware.com/aeroapiwebinar
About FlightAware
FlightAware, a division of Collins Aerospace, is a leading provider of real-time and historical flight information and insights to the global aviation community. FlightAware serves all segments of the aviation marketplace through best-in-class applications and data services that provide comprehensive information about the current and predicted movement of aircraft. Through the collection, interpretation, and enrichment of hundreds of sources of data, including data from FlightAware's own proprietary terrestrial ADS-B network with tens of thousands of receivers spanning seven continents in 200 countries and territories, FlightAware transforms millions of raw flight data elements and delivers them as coherent, easy-to-consume flight stories. As a single source of accurate and actionable data for aviation players, large and small, FlightAware is Central to Aviation.
Collins Aerospace acquired FlightAware in November 2021, in part for FlightAware's ability to deliver advanced technologies that demonstrate robust industry solutions.
Featured image credited to FlightAware