Hamburg Aviation, the cluster network agency for the Hamburg Metropolitan Region, announces the appointment of a new Managing Director. Mr Ralf Gust will take on the role effective 20 September 2022. With a career spanning nearly 20 years in the aviation industry that includes management of several aviation companies and associations, the experienced leader is comfortable in the role as "pilot in command." The 61-year-old most recently served as Chairman of the Board of HCAT+ e.V., the training and educational network for the aviation industry in Hamburg.
"I very much look forward to the tasks ahead," comments Ralf Gust. "Strong networks and collective action are crucial for the success of our cluster. Together with the entire team at Hamburg Aviation, I want to support our members in the best possible way. We see current challenges as an opportunity to build on our strengths in sustainable technologies and to make our industry more resilient. That in turn creates new conditions to support sustained growth in Hamburg's aviation sector."
After graduating from HAW Hamburg in aeronautical engineering, Ralf Gust gained further qualifications in business management (VWA). From there he went on to senior management positions at various companies, including Yacht|Teccon GmbH & Co. KG, ORANGE Engineering Holding GmbH & Co. KG and Segula Industriehansa. He is also a founding member and treasurer of HECAS e.V., a leading association of engineering companies. On taking up his new position as Managing Director at Hamburg Aviation, Mr Gust will leave his honorary positions at HCAT+ and HECAS.
Prof Dr Joachim Szodruch, Chairman of the Executive Board of Hamburg Aviation: "The Executive Board is pleased to have secured an extremely experienced aviation and cluster manager in Mr Gust, helping to shape the future of Hamburg Aviation and to optimally support our members here at the world's third largest civil aviation cluster."
Senator Michael Westhagemann, Ministry for Economic Affairs and Innovation, said:: "With Ralf Gust we are very pleased to have been able to gain a highly competent manager for our aviation cluster network agency, Hamburg Aviation. An experienced manager from the field of aviation engineering services with many years of experience at the interface between education, research, industry and public policy is taking the helm.
"I would like to thank him for his voluntary work up to this point, especially as Chairman of the Board of the Hamburg Centre of Aviation Training-Lab e.V. and as a member of the Board of HECAS Hanseatic Engineering & Consulting Association e.V.. In these roles he co-founded the Qualification Initiative Aviation (2001) and later our aviation cluster agency (2006). Both became benchmark initiatives at national and international level. Ralf Gust's expertise will help us to meet the challenges of bringing skilled staff into aviation, to manage the ongoing legacy of the Covid pandemic and to master the transformation to a zero-emission industry."
Michael Eggenschwiler, Chairman of the Executive Board of Hamburg Airport, said: "We are pleased that Hamburg Aviation has been able to bring in Mr Gust as Managing Director. He brings a deep level of expertise and has played a role in Hamburg's aviation industry for many years.
"Aviation is of great importance to Hamburg as a place of business, employing over 40,000 people. And Hamburg Aviation plays a central role in networking the industry, a decisive factor in the attractiveness of the metropolitan region for enterprise. Aviation is emerging from a serious crisis. Now is the time to commit our energies to renewal and to decarbonisation, to promote common strengths and to provide the right impulses for the future of aviation in Hamburg."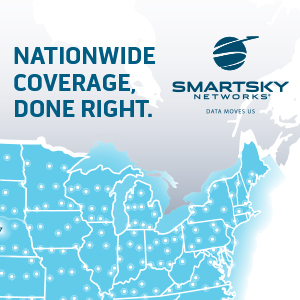 Dr Georg Fanta, Vice President Aircraft Component Services at Lufthansa Technik and member of the Executive Board of Hamburg Aviation, said: "Hamburg is one of the most important aviation clusters in the world, with a very special mix of aircraft manufacturers; medium-sized equipment suppliers; the world market leader for aircraft maintenance; and regional policymakers that are highly committed to cluster development. Such a unique aviation site needs a strong association to bundle common interests, and I am pleased that with Ralf Gust we have found a managing director who wants to lead this association into the future. I am certain that in him we have found a first-class leader."
Jörg Manthey, First Chairman of HECAS e.V., added: "The Board of HECAS e.V. and its members would like to thank Ralf Gust, their co-founder and treasurer, for his highly reliable contribution to our association over the past 21 years during which he has provided direction for the organisation. We wish him all the best for his future as Managing Director of Hamburg Aviation and for his future decisions in a business environment that he is familiar with. HECAS e.V. is looking forward to carrying on the excellent cooperation with him in the context of the Hamburg's aviation community."
Dr. Klaus Richter, CEO (ad interim) Diehl Aviation, said: "With Ralf Gust, Hamburg Aviation has gained an experienced industry expert as Managing Director, and we look forward to continuing our good cooperation."
Jan Zerling, stellvertretender Geschäftsführer HCAT+ e.V., concluded: "As chairman of the board of our HCAT+ association, we have come to appreciate Ralf Gust's talents as a strong network manager with an extraordinarily good feel for developments in the regional aviation community. He will now bring these qualities to Hamburg's cluster network, and HCAT+ is looking forward to working with him. We congratulate Hamburg Aviation on its new leadership and wish Mr Gust every success in his new role."
Featured image credited to Hamburg Aviation