Teledyne Controls, the flight data management business, announced the certification and release of enhanced operational software for its industry leading GroundLink Comm+ connectivity system. The new software release provides improved data security features, more options to interface with onboard SATCOM systems, increased flexibility for EFB applications integration, and enhanced capabilities to manage and control communications costs. 
Steve Sammis, Vice President of Aircraft Upgrade Solutions for Teledyne Controls, says the new operational software release brings enhanced capability and flexibility for operators to fully leverage and maximize the value of their EFB applications: "With access to expanded and real-time data, operators can better support wireless EFB applications, such as live graphical weather and trajectory optimization, to improve flight performance, detect and avoid turbulence, and reduce costs." 
The new software release provides several enhancements to existing GroundLink connectivity functions. For GroundLink AID+, which provides flight deck connectivity to enhance EFB systems functionality and data management capability, operators benefit from expanded access to aircraft parameters and more precise time stamping.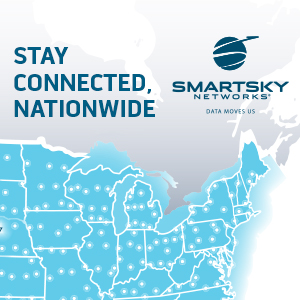 For GroundLink Data Link and GroundLink Broadband, which provide secure IP connectivity and the ability to send ACARS messages over IP while in-flight, operators have more SATCOM and IFC hardware interface options, including the ARINC ACARS system. 
The new software also includes several security-related improvements to streamline the management of digital certificates and provide better event monitoring in support of corporate security programs.
The GroundLink Connectivity software is approved for use on the Boeing 737NG, 767, and 777 aircraft series; the Airbus A320, A330, and A380 families; and the Embraer ERJ 190.
With over 15,000 units deployed worldwide, GroundLink® Comm+ is a versatile and proven communication system, that facilitates and accelerates data exchange between airborne systems and ground-based equipment, and enables critical data to be transferred while in‑flight. The system supports multiple applications across an airline's operations, such as automated flight data downloads, wireless distribution of software parts and databases, real-time data streaming, cabin/crew connectivity, ACARS over IP, and more. 
About Teledyne Controls 
Headquartered in Southern California, Teledyne Controls LLC is a wholly owned subsidiary of Teledyne Technologies Incorporated (NYSE: TDY). Teledyne Controls is a leading manufacturer and innovator of a wide range of data management solutions designed to help aircraft operators collect, distribute, and analyze aircraft data more efficiently. Teledyne Controls maintains worldwide facilities and a global network of field representatives to support its many airlines, airframe, and military customers.
About Teledyne Technologies
Teledyne Technologies is a leading provider of sophisticated instrumentation, digital imaging products and software, aerospace and defense electronics, and engineered systems. Teledyne's operations are primarily located in the United States, the United Kingdom, Canada, and Western and Northern Europe.
Featured image credited to Teledyne Controls