The National Aeronautics and Space Administration (NASA) has selected Inmarsat Government, Inc. as a delivery partner for its Communications Services Project (CSP). Under the Funded Space Act Agreement (FSAA), NASA will partner with Inmarsat Government to develop and demonstrate the feasibility of providing commercial satellite communications (satcom) capabilities as a service for future spacecraft users in near-Earth orbit.
Inmarsat Government will demonstrate with NASA a variety of space-based applications, enabled by Inmarsat's ELERA worldwide L-band network, which will include capabilities for Launch Support, Launch and Early Operations Phase (LEOP), Low Data Rate Routine Missions and Contingency Mission Operations communications. This builds on the organization's world-renowned satellite network and leading capabilities providing satcom as a service and more to its customers in the United States.
NASA selected Inmarsat Government to develop and demonstrate capabilities to prove that Inmarsat's satellite communications services can meet a range of NASA mission needs and establish a mutually beneficial relationship based on public-private collaboration. This collaboration will also develop new models that the agency can use to acquire commercial services for meeting its future needs, along with other potential service users. NASA has determined that a commercial approach could be instrumental in ensuring long-term mission support, as the legacy NASA-owned-and-operated Tracking and Data Relay Satellite (TDRS) system will be decommissioned in the coming years.
Susan Miller, CEO of Inmarsat Government said "At Inmarsat, we take pride in being a pioneering, customer-driven, technology leading company and our team is honored to support NASA in this vital project for many of its future major missions. The unique capabilities, long life and resilience of Inmarsat's L-band ELERA network, combined with the company's strong spectrum position and the global coverage of its satellite networks, enable us to serve the needs of the agency well. We look forward to partnering with NASA to demonstrate reliable, flexible and cost-effective satellite communications as a service for spacecraft users in near-Earth orbit."
Inmarsat Government will demonstrate the following specific capabilities:
For launch support: The ELERA-powered InRange capability provides rapid, responsive and cost-effective launch telemetry from space, removing the need to construct and maintain costly ground-based launch infrastructure. InRange alleviates the requirement for a large network of down range ground stations to maintain telemetry coverage and helps to remove "black-out" phases that exist with terrestrial coverage of launches when switching from one ground station to the next.
For LEOP and Mission Operations Services: The ELERA-powered InCommand resilient capability that enables commanding and telemetry on-demand for space assets operating below geostationary orbit. By providing real-time connectivity for space relay in support of low and medium earth orbit satellites, InCommand delivers a highly efficient, cost-effective and time-critical space-based solution for any LEO satellite by removing the dependency on ground infrastructure.
Inmarsat Government is a wholly-owned subsidiary of Inmarsat, the world leader in global, mobile satellite communications and is an awardee under under Phase 2 of NASA's CSP.
Notes to Editors
For more information on NASA CSP please visit: https://www1.grc.nasa.gov/space/communications-services-program/.
Inmarsat InRange: Today's launch operations are significantly constrained by existing terrestrial-based telemetry solutions. To achieve a consistent real-time telemetry link, the launch vehicle must always stay within line-of-sight of a ground station. Traditional systems require operators to send data to ground stations pointed toward the sky. When rockets are positioned between two ground stations separated by an ocean, for example, no telemetry information about the health of a rocket is available within what is termed a "blackout zone." This dependency on ground ranges can induce high-operational inflexibility and a reduction in payload launch mass, while causing delays in launches. In addition, new launch providers or locations would need to invest significant sums to create such a ground-based system, creating major barriers to entry and preventing wider competition in the launch market. The ELERA-powered InRange capability provides rapid, responsive and cost-effective launch telemetry. It is a ground-breaking concept for launch vehicle operators, offering them real time information on the trajectory of their rocket without encountering blackout zones. The concept utilizes global coverage from Inmarsat's constellation of L-band geostationary (GEO) satellites as a data relay link for launch vehicles. With no dependency on down-range ground stations, InRange establishes complete geographical freedom for launch operations on-demand with ELERA's 99.9% reliability and with the potential to reduce launch costs and barriers to entry to the launch market significantly.
Inmarsat InCommand: More than 4,000 satellites launched before 2027 will require real-time tasking for applications such as Earth observation, telecommunications, science and exploration, or intelligence, surveillance and reconnaissance (ISR). These missions depend upon the real-time commanding of non-geosynchronous orbit (NGSO) spacecraft in short response times. However, today's low earth orbit satellite ground stations are not all deployed along the satellites' orbital path. Hence, the communications links are not in-real time and latency can add hours to mission delivery and require coordination and contracts with various sites and service providers around the world. The ELERA-powered InCommand capability enables commanding and telemetry on-demand for LEO satellites. It provides a truly global low-cost and low Size, Weight and Power (SWaP) transceiver for low Earth orbit (LEO) satellites and will be capable of receiving real-time commands from the ground via Inmarsat L-band GEO satellites. This resilient capability removes dependencies on ground infrastructure and delivers a highly efficient, cost-effective and responsive solution for any LEO satellite. It specifically addresses the tasking and commanding needs for LEO satellite operators leveraging off-the-shelf Software Defined Radio (SDR) platforms at the right price and required performance levels for customers.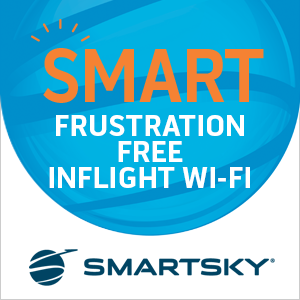 About Inmarsat Government
The U.S. government has relied on and trusted Inmarsat satellite services since 1979. Inmarsat Government continues to deliver the world's most advanced global, mobile satellite communication services to U.S. defense, intelligence, homeland security, public safety and civilian agencies, with highly reliable, secure and affordable connectivity. Built with government users in mind, Inmarsat Government provides resilient, flexible capabilities to complement government satellite resources, anytime, anywhere. Leveraging an industry-leading scalable multiband network infrastructure, Inmarsat Government offers a suite of managed network services and end-to-end communication solutions to support users on land, at sea and in the air, even in the world's most remote regions. Headquartered in Reston, VA, Inmarsat Government is a wholly-owned subsidiary of Inmarsat Group Holdings Limited.
About Inmarsat
Inmarsat is the world leader in global, mobile satellite communications. It owns and operates the world's most diverse global portfolio of mobile telecommunications satellite networks, and holds a multi-layered, global spectrum portfolio, covering L-band, Ka-band and S-band, enabling unparalleled breadth and diversity in the solutions it provides. Inmarsat's long-established global distribution network includes not only the world's leading channel partners but also its own strong direct retail capabilities, enabling end to end customer service assurance.
The company has an unrivalled track record of operating the world's most reliable global mobile satellite telecommunications networks, sustaining business and mission critical safety & operational applications for more than 40 years. It is also a major driving force behind technological innovation in mobile satellite communications, sustaining its leadership through a substantial investment and a powerful network of technology and manufacturing partners.
Inmarsat operates across a diversified portfolio of sectors with the financial resources to fund its business strategy and holds leading positions in the Maritime, Government, Aviation and Enterprise satcoms markets, operating consistently as a trusted, responsive and high-quality partner to its customers across the globe.
Featured image credited to NASA