Aeroplay is delighted to announce its extension of contract with Jazeera Airways. Aeroplay will continue to be the exclusive content service provider for Jazeera Airways until 2025.
Our collaboration with Jazeera began in 2018 and since then we have developed a great relationship with the airline, offering them a complete IFE solution while keeping in mind the cultural sensitivities and on-ground dynamics.
Aeroplay's experience in the Middle East gives us an edge which helps us deliver tailor-made content to our clients in the region.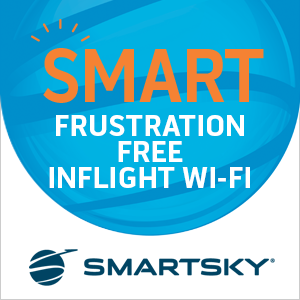 "Our services have evolved over the years, and we are constantly on the lookout for new and exciting content for our airline partners. Our existing resources & connections are growing and we hope to continue providing the best IFE services to Jazeera Airways," said Prakash Johari, CEO of Aeroplay Entertainment.
Aeroplay is committed to providing the highest level of service to its clients and looks forward to working with Jazeera Airways and assisting them with all their content needs.
"Jazeera Airways is pleased to continue with Aeroplay as our content provider. We experienced significant disruption during the pandemic and we are grateful to Aeroplay for their understanding and support at a difficult time. We now hope to build on our partnership and bring great content choice to our passengers," said Andrew Ward, VP Marketing & Customer Experience, Jazeera Airways.
Featured image credited to Aeroplay