Lynx Air (Lynx), Canada's newest ultra-affordable airline, has entered an agreement with TCI Cabin Interior (TCI) for the design and manufacturing of its cabin interior products. The airline, headquartered in Calgary, AB, will use the galleys and monuments produced by TCI in its fleet of 40 Boeing 737 MAX 8 aircraft.
TCI offers the best solutions in weight, quality, price and performance. Lynx choosing TCI is an indicator of the success of TCI's design philosophy applied in its products. 
TCI, founded in 2010, is the joint venture of TA, Turkish Airlines and Turkish Technic. In line with Turkey's aviation goals and 2023 vision, it has been gaining ground in engineering, quality and certification since its foundation and completed its first Boeing and Airbus program deliveries in 2014.
By the end of 2015, TCI was listed in Boeing's Global Offerable list. Along with the projects conducted with Boeing, Airbus, and Stelia, TCI became the global supplier of many airlines and leasing companies such as Turkish Airlines, SunExpress, Jet Airways, SpiceJet, Azerbaijan Airlines, Donghai Airlines, and Anadolu Jet.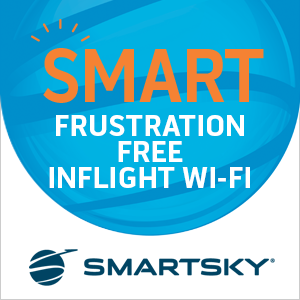 TCI operates in the MRO Center at Sabiha Gökçen International Airport with more than 160 employees. TCI has been increasing its expertise in the design, testing, certification and manufacturing of aircraft cabin interior products such as galleys, monuments, lavatories, overhead bins and windscreens. It aims to increase its product range in the near future with other industrial products like cargo containers, cargo pallets and trrolleys, while continuing to export significantly with its domestic subcontractors in the aviation industry.
About Lynx Air
Lynx Air (Lynx) is Canada's new ultra-affordable airline, on a mission to make air travel accessible to all, with low fares, a fleet of brand-new Boeing 737 aircraft and great customer service. Lynx is a privately owned Canadian airline with the financial backing and industry expertise required to transform the Canadian aviation landscape.
Featured image credited to Lynx Air