Fully vaccinated travelers on all Singapore Airlines (SIA) and Scoot flights will enjoy quarantine-free entry into Singapore, without any on-arrival test or quarantine requirements, from April 1, 2022. This comes after the Singapore government simplified the travel protocols for entry into the country. 
This opens up the entire SIA and Scoot network to all eligible customers. Today, SIA and Scoot operate from 97 destinations in 34 countries to Singapore. Please see Annex A for details on the SIA Group network. Please refer here for SIA's flight schedules, and here for Scoot's flight schedules.
All fully vaccinated travelers are still required to take a pre-departure test and meet prevailing visa requirements. 
As a result, SIA and Scoot will no longer designate specific Vaccinated Travel Lane (VTL) flights from April 1, 2022. Existing customers who are currently booked on a VTL flight on or after April 1 2022 may travel as planned. They need not make any changes to their booking.
Travelers, regardless of vaccination status, will be allowed to transit through Singapore on almost all SIA and Scoot flights from April 1, 2022 as long as they meet the entry requirements of their final destination. Please find below a quote that can be attributed to a SIA spokesperson.
"The SIA Group welcomes the latest measures to simplify travel protocols for entry into Singapore. This supports the goal of restoring Singapore's position as a leading tourist destination and premier air hub. It will allow our customers to plan for their holidays, and reconnect families and loved ones, while also supporting the growing demand for business travel. We look forward to welcoming our customers on board our flights, where they will enjoy our warm hospitality and world class products and services. The SIA Group will continue to closely monitor travel demand, and increase our capacity and services accordingly." 
Customers with Existing Bookings
Customers who wish to make changes to their bookings are advised to do so via our website, where a variety of self-service options are available. Those who booked directly with SIA may also submit their requests through the Manage Booking option. 
For changes that are unavailable via the self-service options, customers may submit their requests via our Assistance Request Form. We will contact and assist them as soon as possible. 
Customers who have made bookings through a travel agency or partner airline are advised to contact them directly for assistance.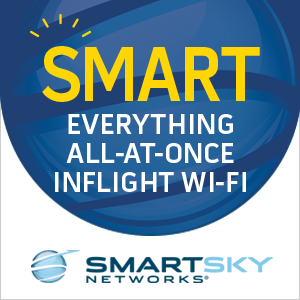 We strongly encourage SIA customers to only call our contact centers or visit the SIA Service Centre at ION Orchard if they are traveling within the next 72 hours. This will allow our service representatives to focus on assisting customers with urgent flight changes. 
We thank our customers for their patience and understanding as we manage the extremely high volume of inquiries during this time.
SIA's Safe and Seamless Travel with #SIAcares
Singapore Airlines is committed to the well-being of our customers and has initiatives designed to protect your well-being, bring greater peace of mind, and give you confidence to travel without worries. More details can be found here. 
SIA looks forward to welcoming our customers on board our flights, where they will enjoy our world-class products and services. Customers can also travel in confidence with SIA, with the industry-leading health and safety measures that have been implemented and enhanced to ensure their well-being. Please click here for more details.
Featured image credited to Singapore Airlines