Martin Mistlberger has taken over the position of Managing Director at CoLT Prüf und Test GmbH as of February 2022. The subsidiary of FACC AG is a specialist in the testing and certification of lightweight components and state-of-the-art materials.
Aviation is subject to the highest safety standards: as a state-of-the-art testing center for FACC, CoLT plays a key role in this regard. With cutting-edge equipment and more than 25 years of experience, the company is not only an essential provider of quality assurance, but also an important partner in the development of new materials and products. In February 2022, the competence center gained a valuable addition with the appointment of Martin Mistlberger as new Managing Director.
"With Martin Mistlberger, a recognized expert for lightweight construction and interior products has taken over the management of CoLT Prüf und Test GmbH. This will give us further impetus to strengthen our research activities," emphasizes Robert Machtlinger, CEO of FACC AG.
New materials for aviation
New materials and production technologies are set to fundamentally alter the aviation industry. In addition to the weight reduction of components, sustainable production technologies are increasingly coming to the fore, as are growing demands for stability and strength. The aerospace and urban air mobility sectors, in particular, require the further development and quality assurance of existing materials and technologies. Further expanding testing and measuring technologies is thus of great importance to FACC.
"I am very much looking forward to our cross-company collaboration, which will allow us to make an important contribution to quality assurance and product development to the benefit of our customers. We stand for outstanding quality and high-precision testing methods, and I wish to continue this in the future," comments Martin Mistlberger on his new role as Managing Director of CoLT Prüf und Test GmbH.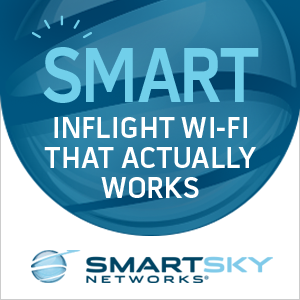 Personal profile
Martin Mistlberger is a qualified chemical engineer and plastics technician. He began his career at FACC in 2013 as a materials and process engineer. In 2015, he started to manufacture lightweight components for international racing as Production Manager at Peak Technology together with his team. In 2017, Martin Mistlberger returned to FACC as Senior Manager Production.
About FACC
FACC is a worldwide leading aerospace company in design, development and production of aerospace technologies and advanced aircraft lightweight systems. Being the technology partner of all major manufacturers, FACC works together with its customers on developing solutions for the mobility of the future. Every second, there is an aircraft taking off with FACC technology on board. In the fiscal year 2020, FACC achieved 526.9 million Euro in revenues. Approximately 2,700 people from 41 nations are employed at 13 international locations worldwide. FACC is listed on the Vienna Stock Exchange and part of the Fortune-500 Group AVIC, providing access to the largest growth markets within the industry. For more information please visit facc.com.
Featured image credited to CoLT Prüf und Test GmbH