In preparing for the future of carbon-neutral aviation, Korean Air has embarked on a project to pioneer the Korean hydrogen fuel infrastructure.
On February 9th, Korean Air signed a Memorandum of Understanding (MOU) with Incheon International Airport Corporation (IIAC), Airbus, and Air Liquide to cooperate on supplying aviation hydrogen fuel and developing relevant infrastructure.
The event, which took place at IIAC's Headquarters in Incheon, was attended by Soo Keun Lee (Executive Vice President and Chief Safety & Operation Officer, Korean Air), Hyoung-Wook Jeon (Vice President of Infrastructure Division, IIAC), Fabrice Espinosa (President, Airbus Korea), and Guillaume Cottet (President and Representative Director, Air Liquide Korea). 
The MOU is aligned with Airbus' aim to develop the world's first zero-emission hydrogen-powered commercial aircraft by 2035, and confirms Korean Air as an active participant in welcoming this alternative energy paradigm shift.
The MOU paves way for the stakeholders to actively cooperate in various fields, from developing hydrogen infrastructure at airports, establishing a roadmap for introducing hydrogen, to ground handling logistics.
Korean Air will focus its expertise on overall operational activities, including ground handling planning, maintenance and flight operations, and IIAC on research and development of airport facilities. Airbus and Air Liquide will analyze domestic demand for hydrogen-powered aircraft, and establish a roadmap for the introduction of hydrogen fuel, respectively.
"This MOU will be a starting point for the Korean domestic aviation industry to systemize a hydrogen supply chain system and infrastructure development, where the introduction of hydrogen as an alternative fuel has been slow in relative comparison to other industries," said Mr. Soo Keun Lee.
At the 2021 International Air Transport Association (IATA) Annual General Meeting (AGM) in Boston, member airlines have approved a resolution for the global air transport industry to achieve net-zero carbon emissions by 2050. Korean Air, as an industry leader, is poised to apply various carbon reduction measures in its operations.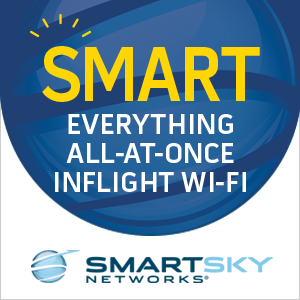 Last year, Korean Air signed an MOU with Hyundai Oilbank to manufacture and promote the application of sustainable aviation fuel (SAF) and also partnered with SK Energy to purchase carbon-neutral jet fuel to be used on the Korean domestic network. In addition, the airline's introduction of Airbus A220-300 to its fleet will reduce carbon emission per seat by 25% compared to existing models of similar capacity, demonstrating its commitment to environmental awareness.
As a pioneer in the global aviation industry, Korean Air plans to proactively respond to climate change. The airline is committed to various means of carbon emissions reduction to achieve carbon neutrality, and also to the successful development of the Korean domestic hydrogen energy sector.  
About Korean Air
Korean Air, established in 1969, is one of the world's top 20 airlines and carried more than 27 million passengers in 2019, pre-COVID. The airline serves 120 cities in 43 countries on five continents; it has a modern fleet of 153 aircraft and employs over 20,000 professional employees. Its global hub is at Incheon International Airport (ICN) and its core businesses are passenger, cargo, aerospace, and aviation maintenance and repair.
Korean Air is a founding member of the SkyTeam airline alliance – 19 member airlines working together across an extensive global network to welcome 676 million customers each year on more than 15,445 daily flights to 1,036 destinations in 170 countries (pre-COVID.)
Korean Air's joint venture with Delta Air Lines has produced significant expediency and access to hundreds of destinations in the Americas on Delta and 80 points in Asia on Korean Air. Korean Air and Delta co-locate in Incheon's beautiful Terminal 2, making connections between Asia and America some of the industry's quickest.
With more than 50 years of serving the world, Korean Air's vision is to be a respected leader in the world airline community, dedicated to providing Excellence in Flight. Its commitment to airline safety, cleanliness and comfort are renowned.
Featured image credited to Korean Air