Korean Air has launched a full-scale digitalization of travel documents by introducing an e-Document system (e-DOC), becoming the first airline in the world to implement such an electronic document system.
Customers will be able to fill out 23 types of documents, including pet transportation declaration, unaccompanied minor and health condition declaration forms, on their digital devices. In addition, information gathered upon reservation, such as email address, contact information and frequent flyer number, will automatically be reflected on the documents, further facilitating the document fill-out process.
Data shared by customers will be safely managed in a secure server. Information stored in the server will be accessible in real time through dedicated terminals at domestic and overseas branches. Rapid information processing will significantly reduce customer wait time, and security of personal information will be strengthened as documents are automatically stored and deleted in a managed server.
"The introduction of the e-DOC system is the result of Korean Air's efforts to enhance customer-centered services as a leading global airline," said Seungbum Lee, Korean Air's Chief Customer Service Officer & Executive Vice President. "We plan to actively engage in ESG management and further improve customer convenience by providing innovative solutions."
Meanwhile, Korean Air continues its efforts to enhance customer service. The airline was not only named Air Transport World's 2021 Airline of the Year, but also received a SkyTrax 5-star COVID-19 safety rating and a 5-star global airline rating by the Airline Passenger Experience Association (APEX). In December 2020, the carrier also became the first airline in Korea to receive consumer-centered management (CCM) certification by the Korean Fair Trade Commission.
As a leading global airline, Korean Air will continue to upgrade its services to enhance customer satisfaction and convenience.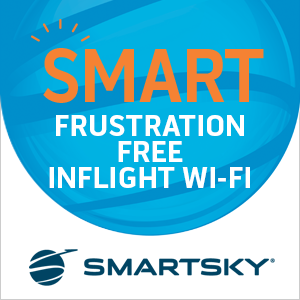 About Korean Air
Korean Air, established in 1969, is one of the world's top 20 airlines and carried more than 27 million passengers in 2019, pre-COVID. The airline serves 120 cities in 43 countries on five continents; it has a modern fleet of 156 aircraft and employs over 20,000 professional employees. Its global hub is at Incheon International Airport (ICN) and its core businesses are passenger, cargo, aerospace, and aviation maintenance and repair.
Korean Air is a founding member of the SkyTeam airline alliance – 19 member airlines working together across an extensive global network to welcome 676 million customers each year on more than 15,445 daily flights to 1,036 destinations in 170 countries (pre-COVID.)
Korean Air's joint venture with Delta Air Lines has produced significant expediency and access to hundreds of destinations in the Americas on Delta and 80 points in Asia on Korean Air. Korean Air and Delta co-locate in Incheon's beautiful Terminal 2, making connections between Asia and America some of the industry's quickest.
With more than 50 years of serving the world, Korean Air's vision is to be a respected leader in the world airline community, dedicated to providing Excellence in Flight. Its commitment to airline safety, cleanliness and comfort are renowned.
Featured image credited to Korean Air