AVIC Cabin Systems (ACS) announces its partnership with Singapore Airlines for its latest narrowbody Business Class product on the Boeing 737-8 aircraft.
Two of ACS' leading brands have closely coordinated with each other on this project. Thompson Aero Seating has installed its innovative and efficient Vantage seating while AIM Altitude has provided the accompanying front row monuments.
The unique layout of the Vantage Business Class seats features alternating rows of double and single seats that recline directly into fully-flat beds in a forward-facing configuration. This clever design maximises utilisation of the aircraft real estate while offering a spacious feel to the cabin and excellent levels of comfort.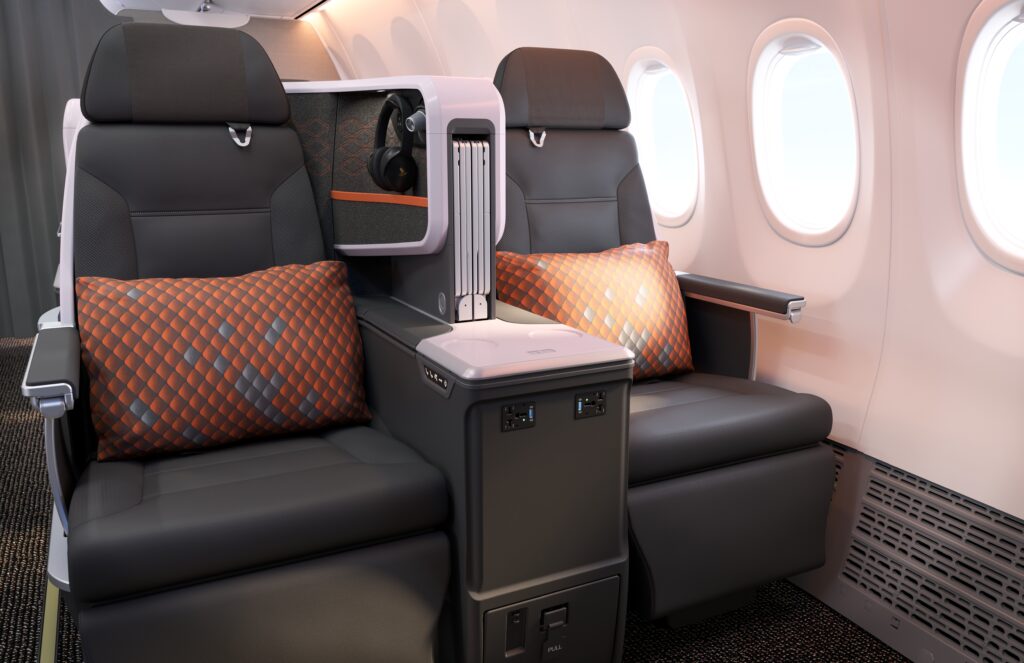 The Vantage seats have been meticulously customised by Thompson for Singapore Airlines, in conjunction with design firm Factorydesign. A pink champagne and anthracite colour scheme mixed with burnt orange accents give the seats a sophisticated, yet fresh feel. The seat colours and finishes have also been seamlessly integrated with the front row monuments delivered by AIM Altitude.
Every seat offers generous surface and stowage spaces, thoughtfully located for easy reach for passengers. The single seats provide extra privacy while the double seats are perfect for passengers travelling together. The armrests on the aisle-side double seats can be lowered to allow easy access for customers requiring extra aid.
Andy Morris, VP Commercial at AVIC Cabin Systems, said: "We are really proud of the look and feel of the seating we have produced for Singapore Airlines. The design and layout of the seats makes the single-aisle Boeing 737-8 feel spacious, and the colour scheme, materials, and optional extras selected by Singapore Airlines have given an extra touch of luxury. The Vantage is such a versatile seat, with many optional features and customisation opportunities, it perfectly complements our VantageSOLO offering."
Mr Lee Lik Hsin, Executive Vice President Commercial, Singapore Airlines said: "This is the culmination of three years of innovation and hard work, involving extensive customer research and close partnerships with designers and suppliers. As a result, we can now offer customers a premium travel experience across our entire full-service network, no matter how long or short their journey.
"This significant investment demonstrates Singapore Airlines' commitment to maintaining our leadership position in the airline industry. As air travel recovers, our customers can continue to enjoy world-class products and award winning service across our fleets."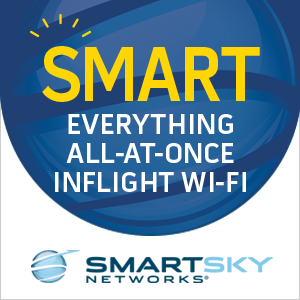 About AVIC Cabin Systems 
Established in 2018, AVIC Cabin Systems (ACS) is a global alliance of specialist cabin interiors companies. ACS offers a complete range of aircraft cabin solutions from a single source, integrating the strengths of AIM Altitude, FACC, Jiatai, Fesher and Thompson Aero Seating. From entrance areas and galleys, to seats, monuments and social spaces, ACS designs, engineers, manufactures and certifies every aspect of the aircraft interior, both original equipment and retrofit, for the world's major airlines on Airbus, Boeing and other OEMs.
ACS designs and delivers exceptional products and services of the highest quality to fulfil the needs and aspirations of its customers, with a vision to create a connected world through an exceptional flying experience.
Parent company, AVIC, is a Chinese state-owned aerospace conglomerate. It is ranked 159th in the Fortune Global 500 list, and has over 100 subsidiaries, 27 listed companies and 500,000 employees across the globe. Its business segments include air transport manufacturing, general aviation, helicopters, and aircraft systems etc.
All images credited to Singapore Airlines