Panasonic Avionics Corporation (Panasonic Avionics) has today announced a new venture with Air Belgium to provide in-flight entertainment and connectivity (IFEC) solutions for the carrier's new Airbus A330neo aircraft.
The agreement will see Air Belgium's A330neo aircraft equipped with Panasonic Avionics' renowned connectivity and mobile services, enhancing the onboard passenger experience.
The airline's two new A330neos, the first of which entered into service this weekend, will be fitted with Panasonic Avionics' full HD seatback monitors, complete with handsets, touch displays, and personalized interfaces.
Air Belgium's passengers will also experience in-flight connectivity, powered by Panasonic Avionics' global network of high-speed, high-bandwidth satellites, delivering a host of next-generation connectivity benefits such as fast internet and in-flight mobile phone services. The system will also feature ArcTM, Panasonic Avionics 3D in-flight moving map platform.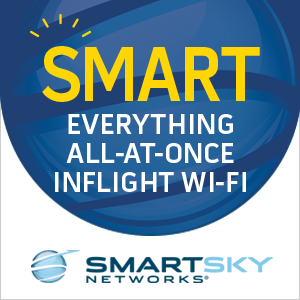 Ken Sain, Chief Executive Officer of Panasonic Avionics, said, "We are delighted to be working with Air Belgium to enhance the passenger experience on their new fleet. By tailoring the way we offer our award-winning solutions to meet the individual needs of carriers, we are able to create a product portfolio that can fit every airline's business model."
"Our in-flight entertainment and connectivity solutions will help Air Belgium strengthen their long-haul operations and drive customer satisfaction as they look to grow in the years ahead."
By adopting Panasonic Avionics' industry-leading IFEC solutions, airlines can offer a powerful onboard experience to increase brand loyalty, while delivering fresh, personalized content to passengers across the world.
Niky Terzakis, Chief Executive Officer at Air Belgium, said, "We are thrilled to be joining forces with Panasonic Avionics to continue to enrich and elevate our onboard experience. Their flexibility and innovative approach in delivering IFE and connectivity perfectly complements our internal resources and strategy."
About Panasonic Avionics Corporation
Panasonic Avionics Corporation is the world's leading supplier of in-flight entertainment and communication systems. The company pioneered the industry beginning in 1979 and has consistently introduced innovations that enable unique customer experiences and enhance airline loyalty (NPS), ancillary revenue, and operational efficiency.
Leading airlines across the world have chosen to install Panasonic Avionics IFE systems on more than 15,000 commercial aircraft and satellite Wi-Fi connectivity on over 2,300 aircraft. Panasonic Avionics' proven systems power approximately 70% of the global IFE-equipped fleet and is supported by the largest, global support and services team utilizing OEM insights to ensure peak system performance.
Panasonic Avionics Corporation is headquartered in California with over 3,500 employees and operates in 50 locations around the globe.
About Air Belgium
Air Belgium SA is a company under Belgian law with its registered office in Mont-Saint-Guibert in Walloon Brabant. Its purpose is to offer direct intercontinental flights from Belgium. Exclusively devoted to long-haul flights at competitive fares for business and leisure travellers with a strong Belgian identity felt through all its ground and in-flight services.
Air Belgium operates from Brussels Charleroi, Brussels Airport and Liege Airport.  Beyond its own regular routes, Air Belgium also provides services for many prestigious foreign companies, tour operators, cruise operators and foreign governments. The airline offers air cargo, freighter and passenger on-demand charters as well as ACMI services worldwide.
Featured image credited to Airbus/Eric-Magnan