Panasonic Avionics Corporation (Panasonic Avionics) has today announced the appointment of Kim Creaven as Director of Advertising Sales.
Kim will serve as the organizational lead for all Panasonic Avionics' market-driven, advertising-related solutions. She will be responsible for the development and oversight of the business to include product, sales, and marketing solutions that maximize opportunities for the monetization of passenger engagement through in-flight entertainment and connectivity (IFEC) systems.
In her role, Kim will report to Andrew Mohr, Panasonic Avionics' Vice President, Digital Solutions. She will be working with customers, stakeholders, and third-party vendors to help develop and execute product and marketing strategies for its advertising services across the company's business verticals.
Andrew Mohr said, "There is incredible room for growth in the in-flight advertising space, and Kim's expertise and in-depth industry knowledge will contribute greatly to unlocking that potential through Panasonic Avionics' IFE and Connectivity."
Kim has more than 26 years of experience in advertising and sales roles with airlines, media, and IFEC providers. She previously held roles at Delta Air Lines, American Airlines, and Gogo and joins Panasonic Avionics from ANUVU (formally Global Eagle Entertainment), where she was Vice President of Sales, Strategy and Partner Marketing from 2014 – 2020.
Kim Creaven said, "Panasonic Avionics is a proven leader in digital aviation products and services, and I am delighted to be joining their talented team at such an exciting time for our sector."
"As Panasonic Avionics continues its advances in digital ancillary revenue innovation, we will be taking today's in-cabin entertainment experience to the next level of engagement with our industry-leading advertising services."
"I will use my experience and passion for our industry to help Panasonic Avionics become the lead in onboard advertising and ancillary revenue standards and to deliver innovative customer partnerships across the globe."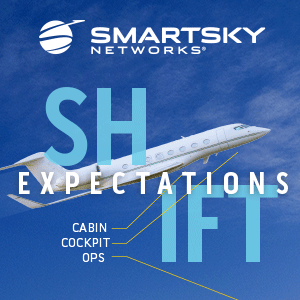 Since 2017, Kim has also been Chairwoman of the APEX (The Airline Passenger Experience Association) Advertising & Ancillary Revenue Committee – the first within APEX to elevate airline ancillary revenue related to advertising, sponsorships, and loyalty partnerships. In this role, Kim has led the creation of industry best practices and the first glossary of terms for creative airline advertising.
Kim attended the University of Kentucky, where she obtained a Bachelor of Science degree within the School of Business and Journalism.
About Panasonic Avionics Corporation
Panasonic Avionics Corporation is the world's leading supplier of in-flight entertainment and communication systems. The company pioneered the industry beginning in 1979 and has consistently introduced innovations that enable unique customer experiences and enhance airline loyalty (NPS), ancillary revenue, and operational efficiency.
Leading airlines across the world have chosen to install Panasonic Avionics IFE systems on more than 15,000 commercial aircraft and satellite Wi-Fi connectivity on over 2,300 aircraft. Panasonic Avionics' proven systems power approximately 70% of the global IFE-equipped fleet and is supported by the largest, global support and services team utilizing OEM insights to ensure peak system performance.
Panasonic Avionics Corporation is headquartered in California with over 3,500 employees and operates in 50 locations around the globe.
Featured image credited to istock.com/JakeOlimb