Inflight Dublin has been selected by Qatar Airways, Qatar Executive and Amiri Flight to provide its Everhub iPad solution.
As part of a three year partnership that launched in September 2021, Inflight Dublin is leveraging the software platform from its successful wireless IFE solution, Everhub. The interactive media application is DRM-enabled and includes a fully customizable Graphical User Interface (GUI) that is aligned with Qatar Airways' illustrious IFE brand – Oryx One.
"Partnering with world-leading airline Qatar Airways and its subsidiary Qatar Executive is a fantastic achievement for Inflight Dublin. The flexibility of our Everhub platform allowed us to meet Qatar Executive's requirements for this iPad service, through the delivery of an interactive and engaging experience for its passengers. This partnership further emphasises Inflight Dublin's position as the most versatile IFE provider in the market," said John White, Inflight Dublin's CEO.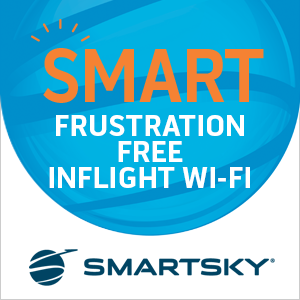 Inflight Dublin's CTO, David Miller said: "We are delighted to have delivered our innovative pre-loaded iPad solution to Qatar Airways and its Executive fleet. As an extension of our market-leading wireless IFE platform, Everhub, tight timelines were overcome through the efficient onsite delivery and management of hundreds of devices that are powered by Everhub's advanced and user-friendly media application.
"The technical expertise of Inflight Dublin combined with the adaptability of the Everhub software ensures a truly tailored and reliable experience for each of our airline partners."
Featured image credited to istock.com/JakeOlimb