ThinKom Solutions today announced that its land-mobile ThinSat 300® phased-array antenna has been qualified for use on Intelsat's FlexMove for Government satellite network.
The qualification was awarded following an extensive battery of over-the-air tests conducted at Intelsat's Mountainside Teleport in Maryland with Intelsat General. As a result, the ThinSat 300 is now fully authorized for use with Intelsat's FlexMove service packages.
Intelsat's FlexMove next-generation tiered service offerings are built around a high-performing multi-layered Ku-band satellite fleet centered on the Intelsat high-throughput Epic satellites combined with the world's largest wide-beam satellite constellation to create a global service area. Bandwidth is dynamically prioritized across different satellite beams automatically to meet demand.
Based on ThinKom's patented VICTS (Variable Inclination Continuous Transverse Stub) technology, the field-proven ThinSat 300 phased array is a low-profile, lightweight vehicle-mounted antenna that provides high-quality voice, data and video communications-on-the-move (COTM). It supports robust IP networks, streaming video and voice-over-IP applications on- or off-road at high rates of speed without stopping the vehicle to deploy a fixed satellite dish or waiting for a blockage recovery.
Since the ThinSat 300's introduction to the market more than 10 years ago, hundreds of the COTM phased arrays have been deployed around the world for government, emergency response and broadcasting applications, providing continuous connectivity in regions where terrestrial cellular networks are limited or nonexistent.
"This FlexMove qualification is an important validation of our VICTS technology and opens the door for Intelsat to provide immediate access to mission-critical information and reliable communications to government and enterprise customers around the world – even in the most remote and challenging regions," said Bill Milroy, CTO and chairman of ThinKom Solutions.
"The qualification of the ThinSat 300 adds another excellent low-profile COTM option to our FlexMove for Government offerings. In addition to other manpack, communications-on-the-pause and fixed terminals, the ThinSat 300 combines with the wide range of FlexMove service options to meet customer mission requirements," said Michael Radermacher, director of product and market development of Intelsat General.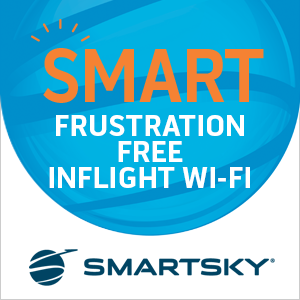 About ThinKom Solutions
ThinKom Solutions, Inc. is a leading provider of innovative, highly affordable, compact broadband multi-beam antennas and products for aeronautical, vehicular, user terminal, gateway, satellite and man-portable applications. The company's primary products uniquely enable near-term worldwide availability of high-data-rate connectivity across all major satellite communication frequency bands. ThinKom offers a range of reliable, proven technology solutions for the consumer, enterprise, first responder, civil, military and intelligence communities.
About Intelsat General
As the foundational architects of satellite technology, Intelsat operates the world's most trusted satellite telecom network. We apply our unparalleled expertise and global scale to connect people, businesses, governments and communities, no matter how difficult the challenge. Intelsat is building the future of global communications with the world's first hybrid, multi-orbit, software-defined 5G network designed for simple, seamless and secure coverage precisely when and where our customers most need it.
Featured image credited to ThinKom