NXT Communications Corporation (NXTCOMM) announced today the appointment of Brad Laird as Vice President of Engineering to oversee all aspects of technical development of NXTCOMM's electronically steerable antennas for several defense and commercial mobility applications, reporting to Carl Novello, Chief Technology Officer.
With a proven reputation as a client-facing engineer, Laird has amassed more than 21 years of hardware engineering, and product development and  sustainability experience.
Previously he served as the senior engineering manager for Kymeta Corporation, a metamaterials electronically steerable antenna startup, where he drove product development for Kymeta's Ku-band satellite antenna technology product, leading a 20-member engineering and technician team.
Most recently, he was senior engineering manager for Accenture Industry X, where he led teams that released new consumer devices, edge devices and architectures for the Internet of Things market. Laird also founded a startup that built and tested an affordable electric vehicle prototype.
Laird also brings 16 years' experience at Fremont, CA-based LAM Research Corporation, a global semiconductor industry supplier. Holding several roles, including executive program manager and engineering manager of global operations, Laird drove competitive advantage by introducing new products with significantly fewer defects and was awarded patents in low K dielectric liquid delivery.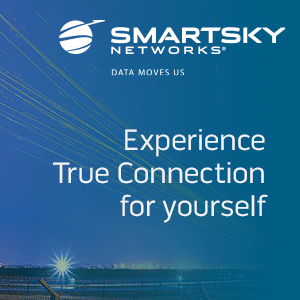 "I joined NXTCOMM not just for its technology but also for its people," said Laird, describing NXTCOMM's leaders as accomplished and humble with a grounded product development strategy. "This team knows we've got to be innovative, but we also need to go out with proven technology. I'm thrilled to be developing product here," he said.
Early in his career, Laird served in the U.S. armed forces, achieving the rank of captain in the U.S. Army Corps of Engineers, where he trained warfighters in the National Training Center.
About NXT Communications Corporation (NXTCOMM)  
NXTCOMM empowers connectivity in today's mobile world. Led by satellite veterans who understand the technology and market dynamics, NXTCOMM is developing highly efficient antenna technology and a better implementation model to deliver breakthrough mobile, high-speed connectivity solutions for the satellite and mobility marketplace. NXTCOMM was named 2021 Innovation Company of the Year – Startup by Technology Association of Georgia.
Featured image credited to NXTCOMM