Nearly 3.8 million Canadians are understood to have received a combination of two COVID-19 vaccines as of 14 August. But while these so-called 'mixed vaxxed' individuals are free to travel domestically, many don't necessarily enjoy the same privileges globally because they are not always recognized as being fully vaccinated.
Understandably, some of the roughly 10% of vaccinated Canadians who are 'mixed vaxxed' are confused or downright outraged that their vaccination cards are not accepted on a global scale. Let's take a look at the conundrum.
Late last year and early this year, Canada gradually approved four vaccines: AstraZeneca/Covishield, Moderna, Pfizer and Johnson & Johnson/Janssen. The first three have been distributed in Canada, though some Canadians have been vaccinated with J&J elsewhere, including in the United States.
AstraZeneca was offered in a dedicated fashion for a short period of time before Canada and various Canadian provinces began suspending its use for certain age groups due to the risk of rare blood clots (certain European countries took a similar approach).
According to the Canadian government, some 264,000 people received the first shot of AstraZeneca/Covishield, and the majority of these individuals — about 214,000 — received the second dose of AstraZeneca. This meant that approximately 45,000 Canadians had no other option than to mix vaccines in order to be considered fully vaccinated in Canada.
Canada's National Advisory Committee on Immunization (NACI) has since recommended that mRNA vaccines (Moderna or Pfizer) "should be offered for both first and second doses. Your health care provider may offer you the AstraZeneca vaccine depending on your unique health situation. For example, if you're allergic to an mRNA vaccine," states the Canadian government.
This paradigm created strong demand for both Pfizer and Moderna. But due to apparent supply issues — and with government assurances that mixing mRNA vaccinations is safe — a total of about 3.75 million people who received Pfizer for the first dose, got Moderna for the second or vice versa.
So, those who are considered mixed vaxxed have received either AstraZeneca/Moderna, AstraZeneca/Pfizer, Moderna/Pfizer or Pfizer/Moderna. Prime Minister Justin Trudeau himself is no exception, having reportedly been vaccinated with AstraZeneca/Moderna.
While non-essential travel is still very much discouraged in Canada, some Canadians welcomed these mixed vaccination programs as a way of quickly getting back to life and travel, only to discover that their vaccine status is not universally accepted.
For instance, Norwegian Cruise Line accepts a variety of World Health Organization-approved vaccines but states: "Mixed vaccination protocol will not be accepted (i.e. Pfizer + Moderna or AstraZeneca + Pfizer, etc)."
Princess Cruises' policy is similar, stating: "In accordance with health authority guidance, guests who have received one single dose of a vector vaccine (e.g. AstraZeneca) and only one single dose of a mRNA vaccine (e.g. Pfizer/BioNTech, Moderna) will not be considered fully vaccinated."
Many Canadians have taken to Twitter to express frustration. "I've cruised with you four times — have two more booked — but because my Canadian government had us mixing vaccines you won't let me board," one person lamented to Norwegian Cruise Line.
"And Princess Cruises now says no to mixed vax. Trudeau's folks gotta be on the phones. Another failure because of flawed vax acquisition," raged another.
While these cruise lines have laid out clear policies on their websites, the same cannot be said for various countries across the globe. Information can be hard to find, as your author learned in researching this article.
Certain European countries do not recognize the Indian-made version of AstraZeneca, called Covishield. And the millions of Canadians who have Pfizer/Moderna or Moderna/Pfizer face potential barriers or indeed outright restrictions. Trinidad and Tobago, for example, will not accept either of these mixes, though it does accept AstraZeneca/Pfizer or AstraZeneca/Moderna.
Germany accepts AstraZeneca mixes, but doesn't seem to clarify its stance on Pfizer/Moderna or Moderna/Pfizer, exemplifying the confusion faced by mixed vaxxed individuals who need or want to travel.
While the US Centers for Disease Control and Prevention said the AstraZeneca COVID-19 vaccine (two doses) technically meets the criteria for being fully vaccinated, it does not currently see COVID-19 vaccines as being interchangeable. This creates challenges for anyone with mixed vaccination status!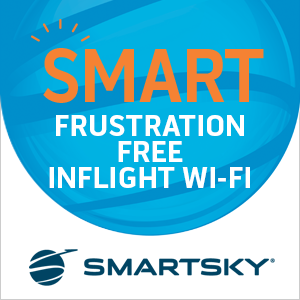 On an aside, the World Travel & Tourism Council (WTTC) is calling on the US government to urgently speed up formal approval of the AstraZeneca vaccine to help restore transatlantic travel.
"The Centre for Disease Control (CDC), the main health authority in the US, this week approved the Pfizer vaccine, however it still does not currently recognise AstraZeneca as an approved COVID-19 vaccine," the WTTC said in a 24 August statement.
"Even if the Biden Administration allows borders to reopen, the CDC's non-recognition of AstraZeneca will be a significant barrier to transatlantic travel between the UK and the US."
At present, however, this particular problem is most acute for Canadians wishing to travel to the United States, as they have been permitted to fly to the US for the entirety of the pandemic.
What is being done for Canadians?
The province of Quebec is suggesting that a third shot can address the mixed vaxxed conundrum, stating: "It should be noted that people affected by these exceptional situations will be advised on the relevance of receiving an additional dose according to their situation and their needs, and will have to give their informed consent. Note that the minimum interval of four weeks must be observed before the administration of an additional dose." Saskatchewan has also made this option available.
Canada's Intergovernmental Affairs Minister Dominic LeBlanc on 20 July said in reference to the issue: "There are ongoing conversations and we expect over the coming weeks that advice to evolve with respect to authorities in Europe and potentially in the United States as well. We continue to work with them in a collaborative and transparent way."
Canadians are now looking for guidance from the federal government which has taken a pause on policy in order to hit the campaign trail leading up to an election on 20 September.
Vaccine passports are on the Liberal Party's agenda yet Prime Minister Trudeau has not yet clarified — to your author's knowledge — what will be done regarding the millions of mixed vaccinated Canadians facing restrictions elsewhere.
Related Articles:
Featured image credited to Harry Alkema