Inflight Dublin has been selected by Cabo Verde Airlines to provide its end-to-end wireless Inflight Entertainment (IFE) solution, Everhub™.
Commencing in June, Inflight Dublin will equip two of TCV's B757 aircraft with its DO-160G certified Everhub™ portable wireless server.
The Hollywood-approved Everhub™ software platform features a brand-aligned Graphical User Interface (GUI) and interactive Moving Map. Curated from a broad catalogue, the content package consists of Hollywood blockbusters, popular TV shows, publications and the revenue-generating games platform, Gladi8tor Gaming.
Cabo Verde Airlines will also be utilizing Inflight Dublin's bespoke data analytics platform, IFD Insights®, where they will gain access to intuitive performance reports to optimise services moving forward.
"As an international airline that connects four continents, it is an exciting step to introduce wireless IFE on board to further connect our passengers to enjoy travelling with us even more. We needed a quick and easy-to-install solution and Inflight Dublin's all-in-one solution Everhub™ was the perfect fit," said  Jóhann Ö. Kárason, SVP Corporate Affairs & Fleet, Cabo Verde Airlines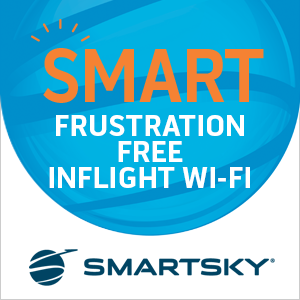 "We are thrilled to partner with Cabo Verde Airlines and to support them through the process of introducing wireless inflight entertainment on their B757 fleet. Cabo Verde required a brand aligned wireless IFE solution that could be readied and deployed in weeks, not months," said Barry Flynn, Inflight Dublin's CCO
About Inflight Dublin
Inflight Dublin is a global provider of content and wireless inflight entertainment solutions. With over 37 years' experience in the industry, Inflight Dublin provides a broad range of IFE services to over 50 airlines in 40 countries. Through its cost-effective Wireless IFE solution, Everhub™ and flexible content packages, Inflight Dublin provides a one-stop-shop for inflight entertainment that is accessible to every airline. www.inflightdublin.com
About Cabo Verde Airlines
Founded in 1958, Cabo Verde Airlines is the flag carrier of Cabo Verde with its hub in Sal, offering reliable and efficient service with a difference.
Featured image credited to Cabo Verde Airlines