Inflight Dublin has been chosen by Norwegian regional airline, Widerøe, to provide a 6-month trial of its Wireless IFE solution, Everhub™.
Beginning in June, Inflight Dublin will equip three of Widerøe's Embraer E2 aircraft with the DO-160G certified Everhub™ Portable wireless server. The Everhub™ software platform will be accessible to Widerøe's passengers through Inflight Dublin's web-based passenger application which features a brand-aligned Graphical User Interface (GUI) available in 11 languages.
The content package consists of Hollywood blockbusters and TV shows, International content, documentaries, publications and games.
Widerøe is the largest regional airline operating in the Nordic countries, with a fleet of 45 aircraft flying to 41 destinations in Norway and 8 destinations in Europe.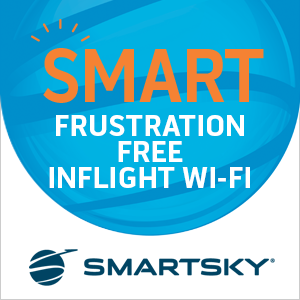 "Taking the first step into the inflight entertainment space is something we have wanted to do for some time and we are excited to be working with Inflight Dublin to further enhance our passengers' journey. The Everhub solution is impressive and we look forward to offer this to our customers and benefit from the potential revenue opportunities the system has to offer." – Knut Anders Enoksen, Widerøe's Manager of Ancillary Products & Loyalty Program.
"We are delighted to begin our partnership with Widerøe and to support them through the process of introducing wireless inflight entertainment on board. Wireless IFE is continually growing in popularity as a cost-effective way to offer inflight entertainment and generate revenue through ancillary services that enhance the in-flight experience for passengers. Therefore, we look forward to collaborating with Widerøe on this exciting project and to engage and delight its passengers". – Barry Flynn, Inflight Dublin's CCO.