Inflight Dublin, a global provider of inflight entertainment and wireless solutions, has announced a new partnership with innovative inflight games provider, Gladi8tor Gaming, through LXM Group.
Gladi8tor's compelling gaming environment can now be hosted on Inflight Dublin's Wireless IFE platform, Everhub™, for passengers to play a wide range of games on their own devices. As well as playing, passengers can also watch video streams of top gamers checking out the latest games and keep up to date on news from the gaming community.
In addition to providing an enhanced passenger experience, the gaming platform enables airlines to generate ancillary revenue through game sales and advertising. An integrated on board shop allows passengers to order games for multiple platforms which are fulfilled and delivered after the flight. The full gaming catalogue is being deployed on board Inflight Dublin's client, Condor. This includes a car game which has been branded for SIXT car rentals, generating additional advertising revenue for the airline.
"We are delighted to be partnering with Inflight Dublin to bring our exciting gaming catalogue to new audiences. Inflight Dublin's vast clientele of global airline clients allows our gaming platform to be put in front of passengers from all over the world. " –Paul Staadegaard, Gladi8tor Gaming's CCO.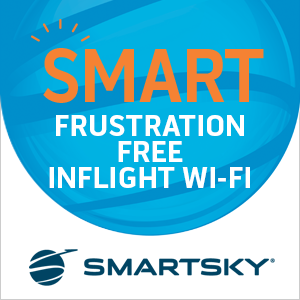 "We are excited to announce our new partnership with LXM Group and Gladi8tor Gaming and to get the gaming platform up and running on board Condor for their passengers to enjoy. Utilizing gaming content to drive ancillary revenue is something we haven't seen many other providers do and this is very attractive for airlines to maximise the number of potential revenue streams available to them." -Barry Flynn, Inflight Dublin's CCO.
"We are constantly looking to enhance the passenger experience on board with innovative ideas and this new immersive gaming platform is a great addition to our inflight entertainment. Our passengers have the possibility to continue their gaming experience even after the flight, which strengthens the connection and the valued relationship with our customers". – Jana Rolker, Condor's IFE Manager
Roland Müller-Buchner, COO of the LXM Group which provides airline ancillary revenue solutions, adds: "Condor is a great example of an agile airline that is constantly developing and adapting to the times. We are proud to support them together with our long-time partner Inflight Dublin in optimizing the level of service on board. "