FlightPath3D announced today that during Q1/2021, their  install base has surpassed 3,000 aircraft and that they're looking forward to continued and accelerated growth throughout 2021.
Duncan Jackson, FlightPath3D President, says, "We're seeing absolute signs of recovery in flights and see good growth going forward through 2021. We're optimistic about the market and expect to surpass 4,000 aircraft within a year."
There is a sustained increase in air travel and aircraft returning to service. Geographic markets, domestic and international services, commercial and business sectors are all recovering, albeit  at a different pace.
Jackson adds, "We're seeing some of our customers in Asia and Oceania flying close to their 2019 passenger numbers for domestic flights. In addition, our North American airline customers seem to be on the verge of a rapid increase in travel demand."
Boris Veksler, FlightPath3D CEO, says: "We're pleased to see 737 MAX deployments once again as they make their way back into revenue service. Our optimism is further amplified by the news around forward bookings from our airline customers and the growth we're experiencing in the business aviation sector."
In light of the pending rebound in travel demand, with people beginning to plan trips in numbers not seen for more than a year, FlightPath3D has been busy creating new applications that help passengers find flights, routes, and destinations based on personal profiles and experience desires.
Veksler says, "We're excited to help airlines with their recovery with new apps to facilitate passenger interests to be matched to destinations, and flights or activities matched with traveler motivations. Our engineers are levering data science and large data sets to solve this."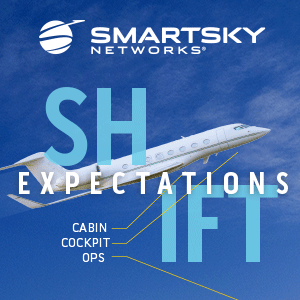 About FlightPath3D 
The Airline Industry's #1 Map Provider. Run your map with the map software experts building software selected by ALL the leading IFE vendors. Any Device. Any Platform. Fast set-up. Integrated. Personalized. Selected by 70+ airlines in just 7 years.
FlightPath3D is the IFE industry's most compelling and innovative interactive 3D Moving Map experience enhanced with relevant and engaging travel, information, and entertainment services.
Betria Interactive LLC (dba FlightPath3D) has the industry's largest specialized map team providing customized map software development and maintenance. They deliver reliable, highly customizable inflight map experiences built from the ground up, especially for the airline business, with an upgradeable path to the connected future.
Betria Interactive LLC is headquartered in Lake Forest, California.