Intelsat's mobility customers were significantly impacted by the COVID-19 crisis due to the massive reduction in travel seen in both the aeronautical and maritime sectors. The company confirms that agreements were renegotiated and satellite capacity reductions were brokered amid the pandemic. Even so, mobility customers in 2020 "renewed contracts and committed to new business" with the satellite operator, it says in its fourth quarter and full-year 2020 earnings report.
Restructuring its operations through a Chapter 11 filing in Virginia, Intelsat provides Ku-band satellite capacity for inflight connectivity service providers Global Eagle, Panasonic Avionics and Gogo Commercial Aviation, the latter of which it acquired for $400 million in December 2020.
Inflight connectivity revenues are calculated as part of Intelsat's broader network services business. For the year ended 31 December 2020, network services revenue was $677.4 million — or 35% of Intelsat's total revenue of $1.9 billion — representing a decrease of 12% compared to the year earlier. The fourth quarter saw a 9% decline in network services revenue year-over-year.
"The decline in network services revenue from the prior full year was primarily attributed to COVID-19 related contract renegotiations and capacity reductions with mobility customers, a one-time recognition of accelerated revenue in the prior year period with no comparable amount in the current period, and reduced demand impacting renewals and renewals at lower pricing," explains the firm.
"These decreases were partially offset by new business from network operators and the expansion of FlexMaritime mobility managed services. Inflight services had an aggregate increase of $15.6 million attributable to the acquisition of Gogo Inc.'s commercial aviation business in December 2020."
Intelsat's average fill rate at 31 December on wide-beam transponders was 73%, as compared to an average fill rate at 30 September of 75%. In addition, at 31 December, its fleet of high-throughput Intelsat Epic capacity reflected no change from the prior quarter.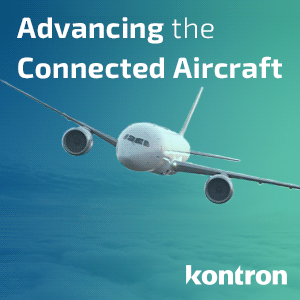 The Gogo transaction, which incurred some costs, propelled Intelsat into vertically integrated managed mobility services, and deeper into the IFC market. Broadband connectivity for nine of the top 20 global airlines and an installed base of more than 3,000 commercial aircraft are now part of Intelsat's portfolio of services.
Completing the Gogo integration remains a key agenda item for Intelsat going forward.
"As we look to 2021 and beyond, our team is focused on the delivery of high-value services to our customers, and also on the catalysts that will drive the transformation of our business. These include executing on the C-band relocation to secure the accelerated payments, successfully integrating and expanding the Intelsat commercial aviation business and emerging from restructuring as a healthy and flexible company," says Intelsat CEO Stephen Spengler in a statement.
"We are investing in our next-generation software defined network, which will be critical to this transformation and enable us to deliver on our strategy to be an industry leader in end-to-end managed services."
Related Articles:
Featured image credited to istock.com/shironoso