China's FTS, a fast-growing provider of inflight entertainment and connectivity, has inked a cooperation agreement to provide IFC for Minsheng Financial Leasing's fleet of more than 300 aircraft.
The deal, signed on 11 December 2020 at FTS's headquarters in Beijing, will see the two companies develop full-scale "connected aircraft and digitalization solutions" for MSFL's current and future corporate jets.
They will also collaborate on IFE systems, smart cabin management, inflight IoT and a ground operations platform. Financial terms of the arrangement have not been disclosed.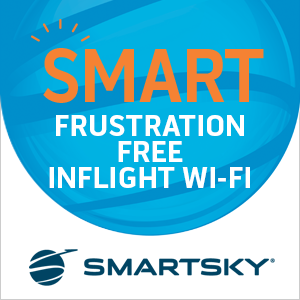 MSFL is the largest overall aircraft lessor for business jets in Asia, with more than 90% of China's corporate aircraft market share, according to a statement provided by FTS.
"It has partnerships with all major aircraft manufacturers like Gulfstream, Dassault, Bombardier, Embraer, Airbus, Boeing and its fleet of around 300 aircraft are serving in China, the Asia-Pacific region and other European countries," notes the Chinese IFEC provider.
For its part, FTS offers a range of IFE and connectivity solutions. It is in the process of equipping Qingdao Airlines' fleet of Airbus A320 family aircraft with its XStreamSAT-branded Ka-band connectivity hardware. The XStreamSAT system received double airworthiness certification this spring from both the US FAA and China's CAAC.