Honeywell and Curtiss-Wright are making fast progress in bringing 'black box in the sky' functionality to their nextgen flight recorders.
Borka Vlacic, Honeywell's product management director overseeing cockpit voice recorders, tells Runway Girl Network that the two firms' real time access recorder (RTAR)-ready flight data recorder "is TSO'ed and available now. BBITS functionality will be available during first half of this year."
The expectation is that FDR data can run over multiple pipes, including L-band (which is commonly used for cockpit comms and safety services) and Ku or Ka cabin connectivity.
"Data routing is flexible and configurable. Selection of band will depend on future mandates and regulations considering connection bandwidth, reliability and coverage," explains Vlacic.
While either triggered or streamed data transmissions can be supported by the solution, airline operators have not yet shown a preference. "If Honeywell would make [a] suggestion – that would be continuous streaming to mitigate any issues and make more data available for operators," says Vlacic.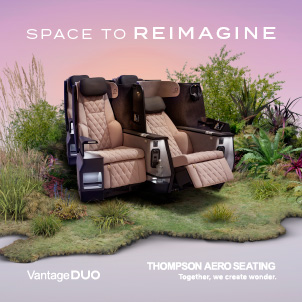 Many in industry agree that getting more FDR and cockpit voice recorder (CVR) data – sooner – into the hands of airlines is needed in the event of an emergency and to aid accident investigators. Spurring development is an upcoming 2021 EASA mandate which requires CVRs on new aircraft weighing over 27,000 kilograms to have a recording duration of at least 25 hours.
In February 2019, Honeywell and Curtiss-Wright signed an agreement to develop the next generation of mandate-compliant CVRs and FDRs. As part of the agreement, Curtiss-Wright became the exclusive supplier for Honeywell's nextgen recorders for the air transport and business aviation markets. And its certified Fortress hardware – a 25-hour CVR/FDR recorder – served as the foundation for Honeywell's new Connected Recorder-25.
At that time, Honeywell said it would offer the product in several variants, including as a standalone CVR, as a standalone FDR, or as a combined cockpit voice and flight data recorder. Work has progressed. This week, the two firms announced that the Honeywell Connected Recorder-25 has received EASA TSO certification, and that it "meets and exceeds" the requirements of the upcoming 2021 EASA minimum 25-hour cockpit voice recording mandate. The combi unit supports both flight data recording and mandatory cockpit voice recording in a crash survivable memory unit.
But while 'black box in the sky' functionality will be available for the FDR in the first half of this year, and the 25-hour CVR "exists and is TSO'ed with RTAR functionality", BBITS functionality for the latter "is not currently enabled" as it is not yet allowed by commercial regs, notes Vlacic.
Cost also remains a factor in streaming flight recorder data. Airlines are under immense financial pressure amid the COVID-19 crisis. It remains to be seen if they will adopt triggered or streamed transmissions for these more powerful, high-capacity recorders. But Honeywell and Curtiss-Wright are ready when they do.
Related Articles:
Featured image credited to istock.com/Leyn