Group Captain Jo Lincoln is Station Commander at Royal Air Force (RAF) Wittering, a major military airfield around 100 miles north of London. A logistician by training, hers is an unusual command. For an outside observer, Lincoln has also forged a surprising career path as a senior air force commander who's neither pilot nor engineer.
Wittering is at the headquarters of what the RAF terms its A4 Force, a collection of specialist engineering and logistics units essential for the deployment of airpower at home and overseas. Its catering squadron, for example, is primarily tasked with supporting deployments; it set up and ran a field kitchen feeding hundreds of workers during the 2012 London Olympics.
It also has a uniquely talented airframe engineering squadron, a diverse land transport capability and houses the headquarters of the RAF Mountain Rescue Service. For area residents, the base's training squadrons and their Tutor aircraft are perhaps its most obvious residents.
Group Captain Lincoln joined the RAF from university in 1997, having been convinced at school that the British Army was where she was heading. But this was the mid-1990s and during her degree studies Lincoln realized that the Army offered only limited frontline opportunities for women. Some of her university housemates, already on track for post-graduate aircrew training, encouraged her to look at the RAF.
"But I didn't want to fly aircraft and couldn't understand why they thought I'd want to join the air force. Then a senior careers liaison officer spoke to me about the possibilities the RAF promised, the career development and travel, and the opportunity it provided for command from a really young age."
It was exactly what she wanted to hear. "It meant I could just be myself in the RAF interview, really relaxed. I was offered university sponsorship, I joined the University Air Squadron and then the RAF, and never looked back."
The RAF is highly regarded for the diversity and inclusivity in its ranks, but back in 1997, even though it was the better choice for Lincoln, a number of roles were unavailable to her.
The RAF's ground-fighting force only became open to women for the first time, in 2017.
"The biggest change we've seen over the last few years is that every operational role is now open to women. That's very exciting, whether it's the medics who've been on the frontline for years, the logistics and engineering that I'll always be passionate about, or the RAF Regiment," said Lincoln.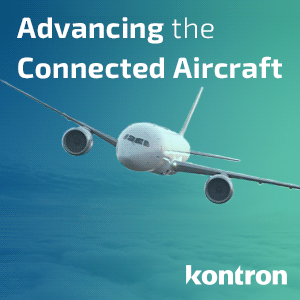 Perhaps as a result of her own mid-1990s preconceptions, Lincoln is very aware of the challenge of demonstrating the full range of RAF jobs to young people. It's a difficulty her industry colleagues will also recognize.
"People don't understand everything that happens to support the aircraft. They go to airshows and see them flying, and now we're looking at space and cyber too, so they see the operational side, but don't appreciate the importance of what goes on behind the scenes to make that happen," she said.
"There are so many opportunities and it's for us to understand what excites young people, what's right for them and then see if there's something naturally available to them."
Group Captain Lincoln is halfway through her two-year posting at Wittering, a position that comes with temporary custody of the Station Commander's @stncdrrafwitt Twitter account. It's an opportunity she's embraced enthusiastically, as a traditional conduit for Station and Service news, but also to demonstrate the human side of command.
Followers will be in no doubt of her passion for the Service and the pride she takes in 'her people' at RAF Wittering. They'll also know she's a big fan of early morning runs with her dog Kai, a powerful advocate for diversity and inclusion, and a role model for youngsters, regardless of gender.
Image at top: Group Captain Jo Lincoln addresses 2 (Mechanical Transport) Squadron personnel during a September 2019 capability demonstration at RAF Wittering. (SAC Kim Waterson/© UK MoD Crown Copyright 2020)
Related Articles: