Inflight Dublin, a global provider of inflight entertainment and wireless solutions, has announced an exclusive inflight content deal with Dude Perfect, American sport and comedy YouTube sensation.
The deal sees Inflight Dublin obtaining the distribution rights of Dude Perfect content on airlines for inflight entertainment, with their YouTube channel boasting an impressive 51 million followers and over 10 billion views. The exciting content targets sport and trick-shot lovers around the world, with their extensive catalogue of stunt videos and humorous skits, and new videos uploaded weekly to the platform.
The Texas-based group is known for collaborations with top global brands such as Oreo, Pringles and Gillette. The partnership with Inflight Dublin will bring Dude Perfect's thrilling video content on-board the biggest airlines, a unique addition to traditional IFE content to enhance the passenger experience. Inflight Dublin specializes in creating bespoke content packages for airlines, providing innovative, on-trend content such as Viral, YouTube and Wellness videos.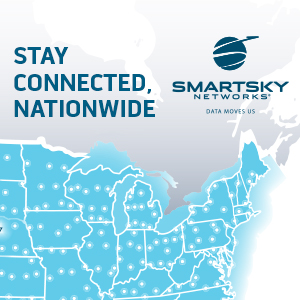 "We are delighted to announce our content deal with Dude Perfect, and to introduce their innovative content to the IFE market. The 'Dudes' fun and entertaining videos are a great addition to our traditional IFE offering, and growing catalogue of YouTube and Wellness content. With the online popularity of Dude Perfect and Inflight Dublin's position as a global leader for IFE and Wireless solutions, we expect this high quality content to be a great hit with airlines and passengers across the world." Barry Flynn, Inflight Dublin's CCO.
"We are very excited about working with Inflight Dublin to bring our creative entertainment to the airline industry. Our fresh, broad library of content will offer a variety of entertainment options for airline passengers of all ages. By working with Inflight Dublin, we will be able to engage all of the finest airlines from around the World and give their passengers a unique and fun way to enjoy their flight." Coby Cotton, Dude Perfect Co-Founder.