Sichuan Airlines has selected Thales CORE IFE for its future fleet of A350 aircraft to deliver on their promise for exceptional passenger experience. Entry into service is scheduled for the fourth quarter of 2021.
Sichuan Airlines new A350's will include a two-class cabin configuration equipped with 17" displays in business class, 12" displays in economy class and new state-of-the-art SELECT graphical user interface (GUI) featuring the latest user-experience technologies creating the most intuitive passenger experience ever while celebrating Sichuan Airlines' brand. Passengers will enjoy the most current applications and vast selection of entertainment during their flight including a variety of television series, films, music, and games.
Thales's CORE IFE system is based on the proven AVANT platform, benefiting Sichuan Airlines with a streamlined process for configuration and delivery at the most competitive cost of ownership. CORE is packaged with Thales support services.
Through this selection, Thales further expands its partnership with Sichuan Airlines. The airline's current fleet of A350 is flying with the AVANT system and Thales is the preferred business partner in avionics – including Flight Management Systems for their A320/A330 aircraft as well as customer support and services.
"We are very honored to further strengthen our relationship with Sichuan Airlines, a long-term business partner with Thales for over 30 years. This award for CORE IFE demonstrates the airlines' trust in Thales's solution and our continuous commitment to meet the airlines' demand to provide an exceptional inflight experience beyond expectation." Philippe Carette, CEO Thales InFlyt Experience
Over 1 million passengers each day enjoy Thales in-flight technologies. In China, Thales is working together with airlines to drive the highest level of passenger satisfaction by providing a truly unique experience to all travelers.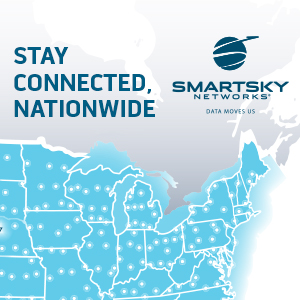 About Thales  
Thales (Euronext Paris: HO) is a global technology leader shaping the world of tomorrow today. The Group provides solutions, services and products to customers in the aeronautics, space, transport, digital identity and security, and defence markets. With 80,000 employees in 68 countries, Thales generated sales of €19 billion in 2018 (on a pro forma basis including Gemalto).
Thales is investing in particular in digital innovations — connectivity, Big Data, artificial intelligence and cybersecurity — technologies that support businesses, organisations and governments in their decisive moments.
About Thales in China
Thales provides innovative solutions for the infrastructure that forms the backbone of China's growth. The Group has been present in China for around 40 years and is the trusted partner for the Chinese aviation and urban rail transportation industries. In the meanwhile, from secure software to biometrics and encryption, Thales has successfully applied its advanced technology to mobile communication, banking, IoT and software monetization etc. Thales has 3 JVs and employs 2,300 people with offices located in 8 cities in China. Thales established R&D centers and Innovation Hubs in Beijing, Dalian and Hong Kong to provide innovative solutions for both China and international market.
About Sichuan Airlines 
Sichuan Airlines was founded on September 19, 1986 and started operations on July 14, 1988. With safety as its brand core value, Sichuan Airlines has achieved flight safety for 31 years. It now operates the largest all-Airbus fleet of over 160 aircraft in China and flies more than 300 domestic and overseas routes that cover Asia, Europe, Oceania, North America, and Africa.