Burrana, a market leader in the inflight entertainment (IFE) and cabin technology industry, has announced the appointment of Sally O'Connor as the company's new Vice President of People Capability and Culture. Sally brings years of executive HR experience to Burrana and is a key addition to the company and its leadership team. She leads the strategic direction and operational execution of all aspects of people capability at Burrana and reports directly to David Withers, Burrana's Chief Executive Officer.
Sally joins Burrana from Darling Downs Hospital and Health Service, where she most recently was Project Officer, Organisational Design and Development. In that role, she collaborated with the CEO and the executive team on business strategies to promote profitable growth opportunities for the organization. Earlier in her time at Russell Mineral Equipment, Sally served as the Group Manager, Capability and Culture. In that position, she led a team of 20 individuals, supporting 450 staff across 6 countries.
Previously, Sally spent almost five years at John Deere, where she served as the group human resources operations manager in addition to other leadership roles. Sally played a critical role in developing and supporting a strong corporate culture while the organization grew organically.
Formerly an officer in the Royal Australian Navy, she worked across key roles supporting capacity planning, talent acquisition and people attraction, recruitment and selection and human resources policy.
"We're delighted to have Sally join the team at Burrana", says David Withers. "Sally's extensive experience in managing people capability and culture will help us continue to strengthen the human capital we have invested in within the organization", says Withers.
Sally O'Connor holds a master's degree in human resources as well as a graduate certificate of organisational communications from Charles Sturt University.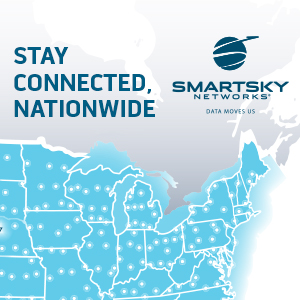 About Burrana
For more than 50 years, the heritage of Burrana has enabled all airlines to create extraordinary passenger experiences. Burrana was formed following digEcor's acquisition of the Collins Aerospace commercial IFE business including the former Transcom and Avicom product lines. Burrana now stands as a world-leading integrated, end-to-end cabin-technology provider.
Our modular and affordable portfolio include PAVES and GLIDE embedded and overhead IFE, USB and 110V in-seat power, LED cabin lighting, cabin management, crew applications and content services.
We deliver reliable, tailored solutions that enable your brand through enhanced passenger experiences while providing operational efficiencies and earned revenue.