The customer service team for SIMONA Boltaron, a leading thermoplastic sheet manufacturer for aerospace and other industries, has been named a sales support team of the year in the 14th annual Stevie® Awards for Sales & Customer Service.
The honors are presented by the Stevie Awards, which organizes several of the world's leading business awards shows including the prestigious International Business Awards® and the Stevie Awards for Great Employers.
SIMONA Boltaron's customer service team handles orders for customers worldwide including designers, original equipment manufacturers and thermoformers to create aircraft interiors for the world's largest airlines, including Delta Airlines and Virgin Atlantic Airlines. The team's seven members have nearly 200 combined years of customer service experience and are a central pillar of SIMONA Boltaron's "Company Like a Friend" approach to building long-term customer relationships.
"Our SIMONA Boltaron customer service team is an enormous asset," said Adam Mellen, CSO of SIMONA AMERICA Group. "They take great pride in expediting urgent requests and proactively helping customers solve problems, which truly sets us apart from other suppliers. This honor is well deserved, and I am very glad to see them recognized for their outstanding professionalism."
The 2019 Boltaron Customer Satisfaction Survey revealed a high level of overall satisfaction with the company and its products, with three quarters of respondents giving a satisfaction rating of nine or 10. Customers ranked their satisfaction with the friendliness of Boltaron's customer service team especially high, giving it an average rating of 5.66 (with 6 representing "very satisfied").
The friendliness of the customer service team is more than a nice "extra" for customers – it is a key differentiator for the company. In a head-to-head comparison with Boltaron's largest competitor, the company came out on top in every major product and service category. Moreover, Boltaron's ratings for "likeability" and "flexibility" surpassed the competitor by a wider margin than any other product or service category.
"The culture here is that we care," said Angel Jewell, customer service team member. "We have been able to build trust with our buyers by confidently managing their requests and answering questions in real time. We are blessed with a great work environment, which benefits our customers. We greet them with smiling voices and eagerness to help."
More than 2,600 nominations from organizations of all sizes and in virtually every industry, in 48 nations, were evaluated in this year's Stevie Awards competition. Finalists were determined by more than 180 professionals worldwide, working in seven specialized judging committees. Entries were considered in more than 90 categories for customer service and contact center achievements. Recipients will be honored at an awards gala in Las Vegas, Nevada on February 28.
About SIMONA Boltaron
Based in Newcomerstown, Ohio, SIMONA Boltaron is a leading thermoplastic sheet manufacturer for the aerospace and mass transit industries, among other markets. The company is the only plastic sheet manufacturer in the aerospace industry that can extrude, calendar and press laminate sheet in a single location. Its unmatched press laminating process can emboss an infinite range of textures into thermoplastic sheets. SIMONA Boltaron is a division of Germany-based SIMONA AG, a leading global manufacturer of thermoplastics products.
About SIMONA AMERICA Group
SIMONA AMERICA Group is the North American division of SIMONA AG. Its three manufacturing facilities produce aviation interior products, large volume polyolefin and PVC products, as well as specialty products for the corrosion protective, semiconductor, recreation and building industries under the SIMONA AMERICA Industries, SIMONA Boltaron, and SIMONA PMC brands. The SIMONA AMERICA Group projects a 2019 turnover of annual sales of more than USD 150 million and employs 235 people.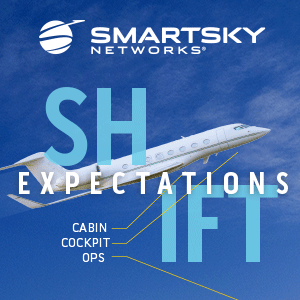 About SIMONA AG – Global Thermoplastic Solutions
SIMONA AG is one of the leading manufacturers of thermoplastic products, with production facilities and sales offices around the globe, as well as being an acknowledged development partner within the field. The company's product portfolio includes semi-finished parts (sheets, rods, profiles, welding rods), pipes and fittings as well as finished parts. SIMONA employs approximately 1,350 people worldwide. The Group manufactures 35,000 products in Germany and abroad, offering best-in-class solutions tailored to a wide range of applications: in the chemical processing industry, in the water, energy and commodities supply sector as well as in the field of mobility, construction and environmental technology. Annual production exceeds 130,000 tons. SIMONA AG is a stock corporation listed in the General Standard. The company's registered office is in Kirn, Rhineland Palatinate (Germany).
About the Stevie Awards
Stevie Awards are conferred in eight programs: the Asia-Pacific Stevie Awards, the German Stevie Awards, the Middle East Stevie Awards, The American Business Awards®, The International Business Awards®, the Stevie Awards for Great Employers, the Stevie Awards for Women in Business, and the Stevie Awards for Sales & Customer Service. Stevie Awards competitions receive more than 12,000 nominations each year from organizations in more than 70 nations. Honoring organizations of all types and sizes and the people behind them, the Stevies recognize outstanding performances in the workplace worldwide.