The shooting down of Ukraine International Airlines (UIA) flight PS752 by Iranian missiles shortly after departing Imam Khomeini International (IKA) Airport in Tehran, has been described as an "outrage" by the International Air Transport Association. The 8 January tragedy calls into question the security of airspace in conflict zones along key international routes, and highlights a lack of progress on international collaboration following the tragedy of MH17.
Though Iran's civil aviation authority had previously suggested that something else caused the aircraft crash, Iran's military issued a statement on Saturday, 11 January confirming that the Boeing 737-800 had been shot down in error.
In a press briefing on Saturday in Kiev, airline executives said UIA had received no warning from the airport about a possible threat prior to departure, and that the facility was operating normally.
"We didn't doubt for a second that our crew and our plane could not be the cause for this tragic accident. Thank you to all those who were thinking and analyzing this, who shared and shared this belief with us. It is very important for us. These were our best guys and girls. The best. We grieve and the whole world grieves with us. 167 lives lost. 9 of our crew members," said UIA president Evgeniy Dykhne.
Though Iran had sent missiles targeting military bases in Iraq hours earlier, and was on alert for a counter-attack, the airline shared data with the press showing that a number of flights had departed from IKA that morning, before PS752. They included Qatar Airways QR8408, bound for Hong Kong, which left less than forty minutes prior to the ill-fated flight.
While some Iranian officials have suggested that the aircraft may have taken a turn towards a military base that put it in danger, flight path data from Flightradar24, provided by UIA during the briefing, shows the path of the flight was normal and within the limits of other flights that had departed earlier.
Though the cause of the PS752 tragedy may now be known, there is still an accident investigation to carry out. In the initial accident report, released on Thursday, Iran's civil aviation authority said it had invited the participation of all states affected by the tragedy. That includes Ukraine as the base of airline operations, Canada, which had 57 citizens on board, and the US where the Boeing 737-800 aircraft was built.
A go-team of Ukrainian investigators, some of whom had experience investigating MH17, arrived in Iran last week. They were accompanied by representatives of the airline.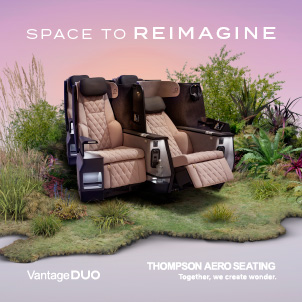 Noting that Canadians are angry, hurt and grieving, Canadian Prime Minister Justin Trudeau committed to facilitate access to Iran of Canada's consular and aviation experts. The Transportation Safety Board of Canada obtained visas for its two investigators to travel to Iran. In a statement, the TSB said it will also deploy a second team of investigators "who specialize in aircraft recorder download and analysis once we confirm where and when this activity will take place".
For its part, Iran has said it would try to extract data from the black boxes, Reuters reports.
Asked by RGN whether UIA officials have listened to the cockpit voice recorder, an airline spokesman said: "The airline cannot comment on your request until the investigation is finalized and the findings are officially released."
Meanwhile, media reports show bulldozers have now cleared the impact area, with aircraft parts and human remains taken to separate storage locations.
IATA condemned the downing of the passenger aircraft as an "outrage", and called again for greater risk information sharing between governments to protect civil aviation. But this seems like a significant challenge.
Following the shooting down of Malaysia Airlines flight MH17 in 2014, the International Civil Aviation Organization created a Conflict Zone Information Repository (CZIR) intended to share intelligence information on potential risks to commercial aviation. As the minutes of a 2016 ICAO meeting shows (starting on page 319), this project proved ineffective. It ran into complaints from member states over the reliability of information posted, concerns that misinformation could be posted to political ends, and conflicts over sovereignty in management of national airspace alleging violations of the Chicago Convention.
This leaves the responsibility for safe operations squarely on the shoulders of sovereign civil aviation authorities and airlines themselves, at least for the time being.
Related Articles: