gategroup Holding AG ("gategroup") today announced it has reached an agreement to acquire the European operations of LSG Group from Deutsche Lufthansa AG ("Lufthansa").
The transaction comprises of LSG's inflight catering operations in Germany, Switzerland, Netherlands, Belgium, Italy and Spain as well as the global equipment business trading under the Spiriant brand, the European convenience food operations trading under the Evertaste brand, train catering, lounges and the Ringeltaube operations.
As part of the transaction, SWISS International Air Lines has agreed to a further long-term extension of its successful partnership with gategroup to deliver its distinctive culinary offering to its passengers from Zurich and Geneva.
A long-term catering contract for Lufthansa's German operations has been awarded to gategroup. Lufthansa and gategroup will establish a joint venture to service the core hubs in Frankfurt and Munich. gategroup will introduce a new Lufthansa-dedicated Studio 50/8TM*, a culinary think tank and exclusive house of inspiration and co-creation which will set a new airline catering industry standard.
gategroup looks forward to further developing LSG's business through investments in core operations as well as in innovative product developments. The joint venture will deliver an exciting new customer experience to Lufthansa's passengers, unleashing LSG Europe's potential through the combined expertise, innovation capabilities, focus on sustainability and operational excellence of gategroup and LSG Europe.
The integration process will bring the combined expertise and complementary capabilities into ONE group with members of LSG Europe's management, employees and their representatives playing a key role following completion of the transaction.
"We are delighted to have been recognized as the preferred strategic and operating partner to further advance Lufthansa and LSG's catering operation transformation, inflight concepts and lounge services. At gategroup, we believe there is no better expression of the brand message our customers want to deliver to passengers than the food we create. Our groundbreaking culinary revolution complemented by our focus on data analytics and sustainability will create a holistic and elevated onboard dining experience," said gategroup CEO Xavier Rossinyol. "We look forward to working closely with LSG's customers, management, employees and their representatives to deliver a swift and successful integration and we are pleased to welcome the new team to the gategroup family," he continued.
"With gategroup, we have found a new owner for LSG's European operations whose core business is airline catering and is committed to its successful further development. This will allow us to concentrate on our core business and further invest in our airlines. We will continue along this path and will initiate the sales process for the remaining parts of LSG in early 2020," said Ulrik Svensson, CFO of Deutsche Lufthansa AG.
"gategroup has delivered top quality for SWISS at its Zurich hub for 17 years. I am therefore delighted that we have now entered into long-term catering agreements for the Frankfurt, Munich and Zurich hubs. This provides LSG employees with good, long-term prospects under their new ownership," says Harry Hohmeister, Member of the Executive Board of Deutsche Lufthansa AG and CCO Network Airlines.
The purchase price remains undisclosed. The transaction is subject to approval by the relevant anti-trust authorities and other pricing and closing conditions. Closing is expected in H1 2020.
*LSG Sky Chefs is a brand of Lufthansa Group. Studio 50/8 and gategroup are brands of gategroup Holding AG and/or its affiliates.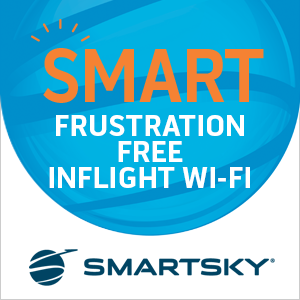 About gategroup
gategroup is the global leader in airline catering, retail-on-board and hospitality products and services. gategroup provides passengers with superior culinary and retail experiences, leveraging innovation and advanced technology solutions. Headquartered in Zurich, Switzerland, gategroup delivers operational excellence through the most extensive catering network in the aviation industry, serving more than 700 million passengers annually from over 200 operating units in over 60 countries/territories across all continents. In 2018, gategroup reached CHF 4.9 billion in revenues generated by approximately 43,000 employees worldwide.
About Lufthansa Group
The Lufthansa Group is the world's largest aviation group in terms of turnover as well as the market leader in Europe's airline sector. It is divided into the business segments Network Airlines, Eurowings and Aviation Services. With their premium brands Lufthansa, SWISS and Austrian Airlines, the network airlines serve the Group's domestic markets at its hubs in Frankfurt, Munich, Zurich and Vienna. In addition to several Eurowings flight operations, the Eurowings business segment also includes Brussels Airlines and SunExpress. With its secondary brand Eurowings, the Lufthansa Group offers flights in the growing market of short-haul and long-haul private travel. The Aviation Services segment includes logistics, technical services and catering. All business segments play a leading role in their respective industries. With around currently 138,000 employees, the Lufthansa Group achieved revenues of €35.8bn in the 2018 financial year. The Lufthansa Group comprises 550 subsidiaries and associated companies and operates a fleet of 763 aircraft.
About LSG Group
The LSG Group is the world's leading provider of end-to-end onboard products and services for the travel industry. It possesses a strong portfolio of independent expert brands: LSG Sky Chefs (catering and hospitality, including lounges), Retail inMotion (onboard retail), SPIRIANT (onboard equipment) and Evertaste (convenience food).  The LSG Group is headquartered in Neu-Isenburg, near Frankfurt, Germany. In 2018, its 35,500 employees achieved consolidated revenues of EUR 3.2 billion and produced 719 million meals. Additionally, the LSG Group has a rich network of joint ventures and partnerships around the globe, generating non-consolidated revenues of EUR 1.4 billion.
Forward-Looking Statements
This publication contains forward-looking statements and other statements that are not historical facts. The words "believe", "anticipate", "plan", "expect", "project", "estimate", "predict", "intend", "target", "assume", "may", "will" "could" and similar expression are intended to identify such forward-looking statements. Such statements are made on the basis of assumptions and expectations that we believe to be reasonable as of the date of this publication but may prove to be erroneous and are subject to a variety of significant uncertainties that could cause actual factors are changes in overall economic conditions, changes in demand for our products, changes in the demand for, or price of, oil, risk of terrorism, war, geopolitical or other exogenous shocks to the airline sector, risks of increased competition, manufacturing and product development risks, loss of key customers, changes in government regulations, foreign and domestic political and legislative risks, risks associated with foreign operations and foreign currency exchange rates and controls, strikes, embargoes, weather-related risks and other risks and uncertainties. We therefore caution investors and prospective investors against relying on any of these forward-looking statements. We assume no obligation to update forward-looking statements or to update the reasons for which actual results could differ materially from those anticipated in such forward-looking statements, except as required by law.
Note: In the event of any discrepancy or inconsistency between any translated versions of this publication, the English version shall prevail.
Featured image credited to istock.com/JakeOlimb