Cathay Pacific is bringing the latest live sporting events to inflight entertainment, starting with the 2019 Rugby World Cup, following an agreement announced today with Panasonic Avionics Corporation (Panasonic).
The leading Asian airline, which already offers three channels of live news inflight through Panasonic's live television service, is enhancing this offering with the immediate addition of Sport 24 – a 24/7 live sports channel for airlines operated and owned by IMG – a global leader in sports, events and media – offered exclusively by Panasonic.
With Panasonic's live television platform and IMG's exclusive sports programming, Cathay Pacific's passengers will be able to watch live action from the 2019 Rugby World Cup, along with a host of the world's most popular sporting events over the coming months including the English Premier League, Bundesliga, The Masters, Tokyo 2020 Summer Olympics, The Open Championship, Ryder Cup, Roland Garros, The Australian Open and Wimbledon,
This exciting new addition to Cathay Pacific's inflight entertainment offering is already live on the newest aircraft to enter its fleet – the technologically advanced Airbus A350, which offers unrivalled passenger comfort on the many routes it operates from Hong Kong including Auckland, Barcelona, Brussels, Cape Town, Christchurch, London Gatwick, Paris, Rome, Madrid, Melbourne, Singapore, Seoul, Tel Aviv, Tokyo and Vancouver.
Hideo Nakano, Chief Executive Officer of Panasonic Avionics Corporation, says: "We are delighted to be bringing live sporting action to the skies for the passengers of Cathay Pacific, starting today with the thrills of the 2019 Rugby World Cup."
"Live television is an increasingly important part of the inflight experience as passengers seek to stay up to date with the latest news and sport, and we are honoured by this multi-year commitment from our longstanding customer Cathay Pacific."
In addition to its live television service, Panasonic is the principal provider of inflight entertainment systems for Cathay Pacific's fleet of over 130 aircraft.
Cathay Pacific General Manager Customer Experience and Design, Vivian Lo, said: "High-quality inflight entertainment is something our customers constantly tell us they like to see when they fly with Cathay Pacific, so we're thrilled to be adding a whole new dimension to the experience we offer them through Sport 24."
"Few things can beat the excitement of watching great moments of sporting history as they happen. With live coverage of the best sporting events, our passengers can always feel assured that they won't miss any of the action even while they are in the air."
For more details of the schedule of 2019 Rugby World Cup matches being shown live on Sport 24, visit: www.sport24live.com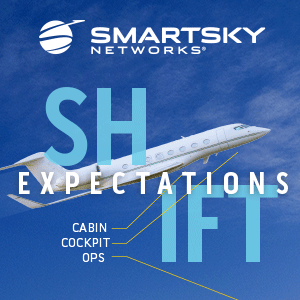 About Panasonic Avionics Corporation 
Panasonic Avionics Corporation is the world's leading supplier of inflight entertainment and communication systems. The company's best-in-class solutions, supported by professional maintenance services, fully integrate with the cabin enabling its customers to deliver the ultimate travel experiences with a rich variety of entertainment choices, resulting in improved quality communication systems and solutions, reduced time-to-market and lower overall costs.
Established in 1979, Panasonic Avionics Corporation, a U.S. corporation, is a subsidiary of Panasonic Corporation of North America, the principal North American subsidiary of Panasonic Corporation. Headquartered in Lake Forest, California with over 5,000 employees and operations in 80 global locations, it has delivered over 14,300 IFE systems and 2,200 inflight connectivity solutions to the world's leading airlines.
Featured image credited to istock.com/JakeOlimb