Digital alternatives are replacing paper across the travel journey at Brussels Airlines. 52% of the airline's guests already exchanged the paper boarding pass for a smartphone version.
Now, the Belgian company wants to bring the digitalisation on board by replacing its newspapers by digital copies. The removal of printed newspapers on its 250 flights per day avoids 115 tons of transported weight per year, decreasing fuel consumption and thus CO2 emissions.
As from 27 October, Brussels Airlines will remove all printed newspapers from its flights. Instead, guests in all travel classes receive a subscription to the digital newspaper of their choice. The switch to digital newspapers only is a logical choice, as the airline wants to meet today's digital standards as well as reduce its ecological footprint. The removal of the printed newspapers on its 250 daily flights decreases the weight of the aircraft and hence its fuel consumption, leading to 35 tons of CO2 reductions.
The digital news offer contains the following newspapers and magazines:
Het Laatste Nieuws
De Tijd
Algemeen Dagblad
 De Volkskrant
Het Parool
Trouw
Le Soir
L'Echo
La Capitale
La Meuse
La Gazette
La Province
Nord Eclair
Not only on board, but also before the flight digital possibilities replace paper during the travel process. In 2018, 52% of all Brussels Airlines passengers used their smartphone to board their flight and the numbers continue to rise. As the airline continuously renews itself to be part of this digitalised world, it has now launched a new version of its mobile app, including an easy boarding pass access that stores your boarding pass for you even if you had not checked in via the app.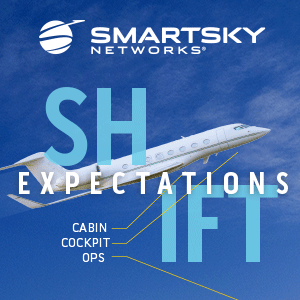 About Brussels Airlines
Brussels Airlines is Belgium's national airline, connecting the capital of Europe to more than 80 destinations, whereof 17 in Africa, the continent Brussels Airlines considers its second home. Besides Africa, Brussels Airlines offers 65 destinations in Europe, 3 in North America and Tel Aviv. The company has over 4,000 employees and 48 aircraft operating some 250 flights daily, flying more than 10 million passengers a year to, via and from Brussels Airport. Thanks to its no-compromise positioning, Brussels Airlines combines competitive fares with the highest service quality.  With yearly changing Belgian Star Chefs, its wide offer of Belgian food and drinks and the five Belgian Icons, Brussels Airlines is an ambassador of its country, bringing the world to Belgium and the best of Belgium to the world.
Brussels Airlines offers cargo capacity on all its flights, commercialized by Lufthansa Cargo. The airline also handles the daily maintenance of its aircraft fleet.
Brussels Airlines is part of the Lufthansa Group and is a member of Star Alliance. The company was founded in 2002 and is 100% owned by Deutsche Lufthansa AG.